Ancient rainforests, pristine beaches, mountain hikes & spectacular landscapes. We'll eat, drink, explore and make some new friends
Travelling in small groups we visit Cradle Mountain, Russell Falls, the Bay of Fires, Wineglass Bay, Tasmanian Devil sanctuary, the village of Strahan, Bicheno and Port Arthur.
The tour also includes a visit to Bruny Island - voted one of the 100 greatest trips in the world by Travel and Leisure magazine and Tasmania's Best Tourism Attraction.
Includes
The Complete Tasmania Adventure
Explore Bruny Island
Visit Tasmanian Devil Sanctuary
Visit Bay of Fires & Wineglass bay
Hike Cradle Mountain
Small Group Adventure
Knowledgeable/Experienced Guide
Local Guesthouses and Lodges
Room Upgrades Available
Make friends with Penguins!
Hot showers & Flushing toilets
Air-Conditioned Transport
Sample Local Food & Drink
Vegetarians Welcome
Trip length:

7 Days

Group size:

Max 24

Start:

Hobart

End:

Hobart
Vehicle:

Airconditoned 4WD Mini Bus

Sleep:

Hostels and Motels

Physical Demand:

Comfortlevel:
Pictures / Videos

See Map
Day 1: PORT ARTHUR HISTORIC SITE
We'll visit Australia's best-preserved colonial village, Richmond, then on to the World Heritage-listed Port Arthur Historic Site (guided walk and harbour cruise included). Wander the preserved ruins in the open-air museum and imagine the harsh convict life. Throughout the day you will be amazed by the dramatic coastal scenery of Tasman NP. We'll visit Pirate's Bay lookout, Tasman Arch, Waterfall Bay and the Devil's Kitchen to see these magnificent geological formations.
Overnight: Hobart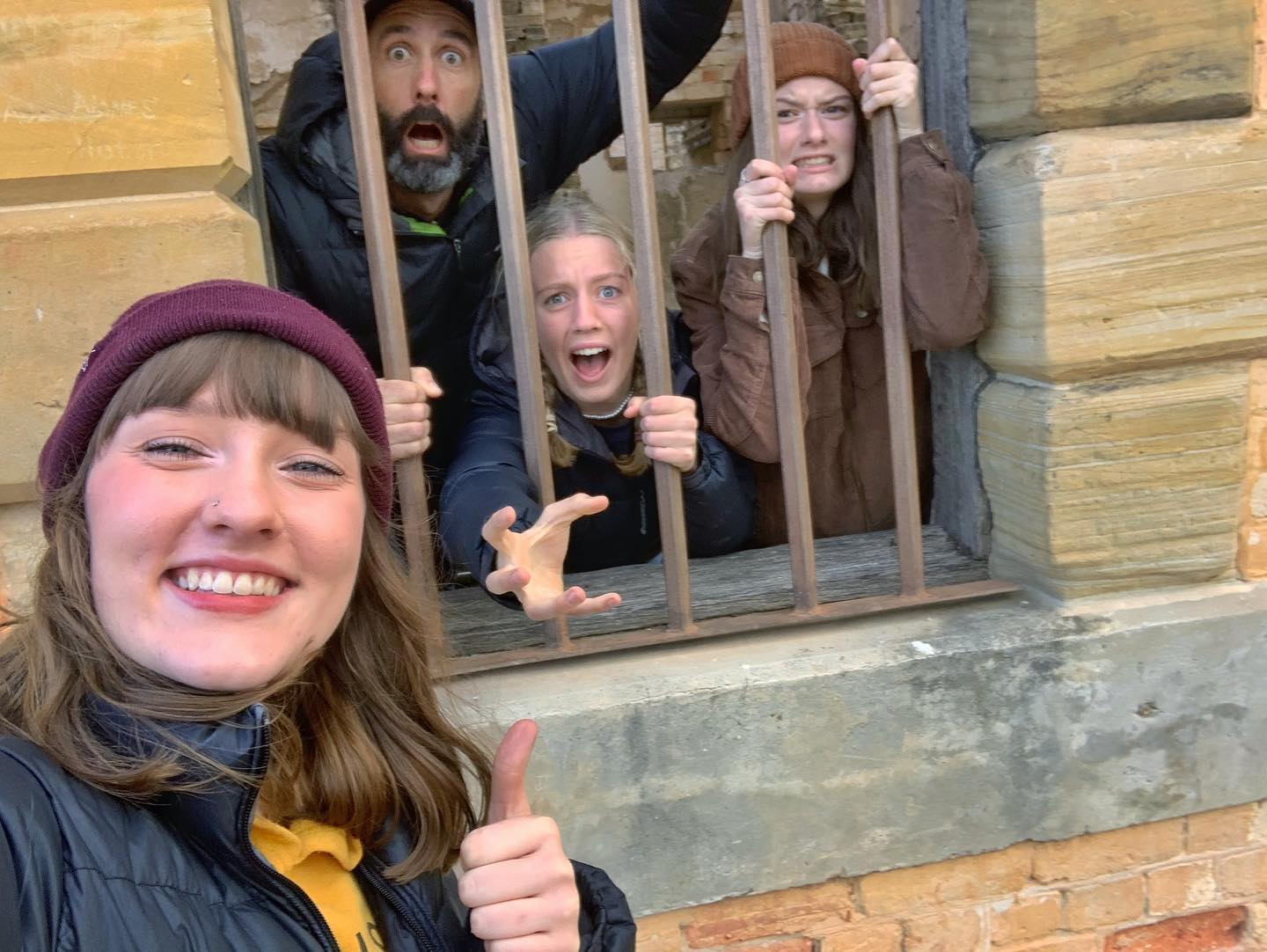 Day 2: HOBART > STRAHAN
Today we will drive through the Western Wilds. We'll walk among some of the world's tallest trees and see the beautiful Russell Falls at Mt Field NP. We'll visit the expansive Lake St Clair, Australia's deepest freshwater lake. The drive through the Franklin-Gordon NP offers pristine rainforest and mountain scenery. You'll enjoy the quirky mining town of Queenstown before arriving in the charming harbourside village of Strahan.
Overnight: Strahan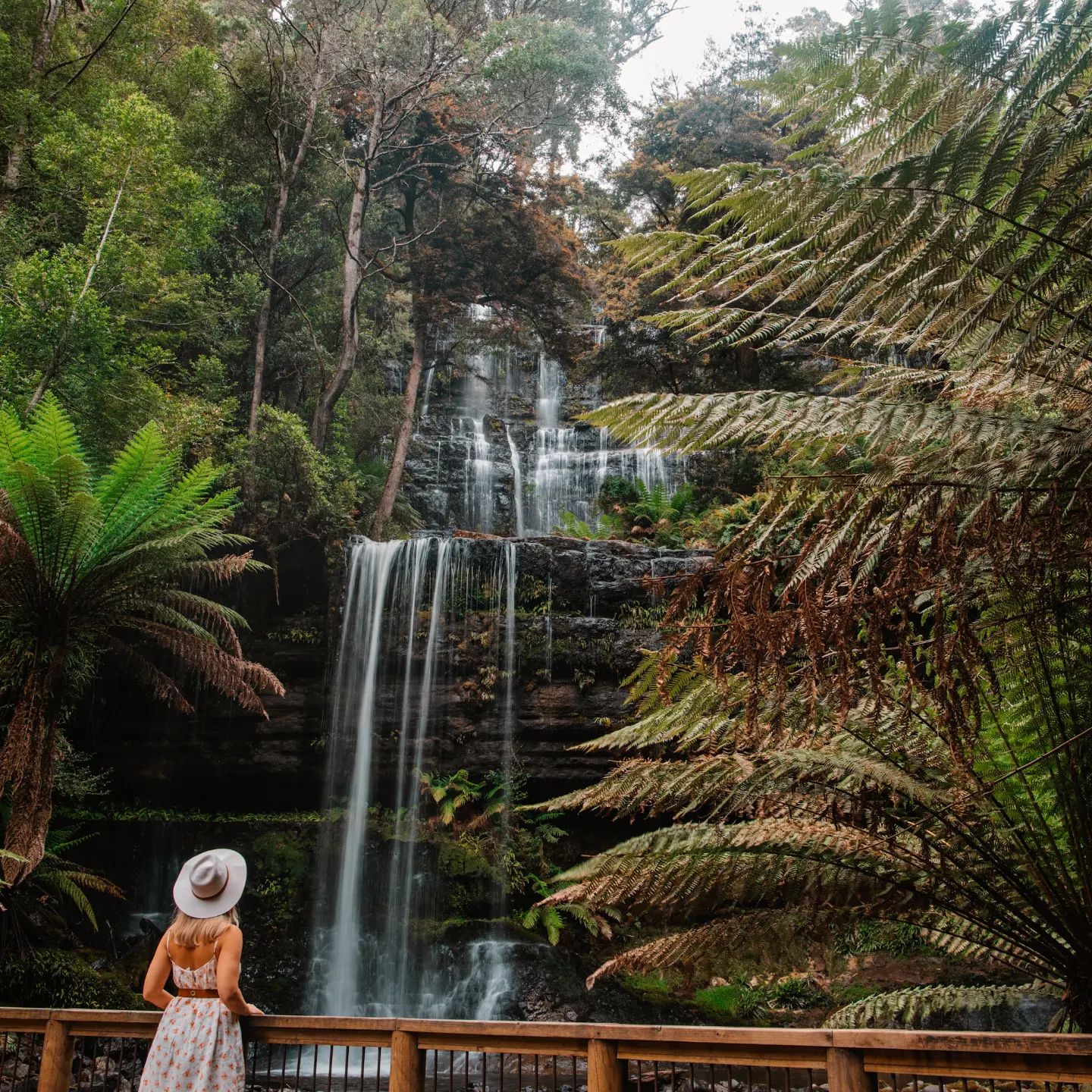 Day 3: WILD WEST COAST
The untouched wilderness of Tasmania's West Coast is today's playground. In the Tarkine rainforest we'll hike to Tasmania's highest waterfall, Montezuma Falls, then explore the gigantic Henty Sand Dunes. Alternatively, today you have the option of cruising the scenic Gordon River (own cost). Later at Ocean Beach we'll breathe the world's freshest air. Back in Strahan, with luck our guide can help you find the unique platypus.
Overnight: Strahan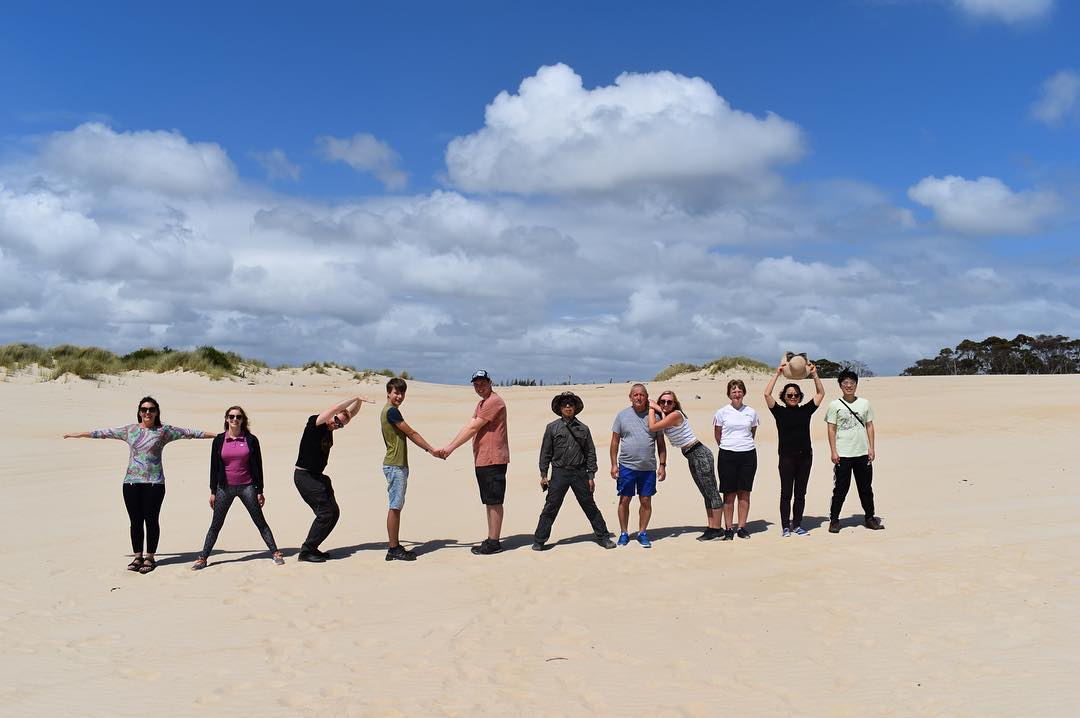 Day 4: CRADLE MOUNTAIN > LAUNCESTON
At the alpine and glacial carved World Heritage-listed Cradle Mountain NP choose a walk to suit your fitness. The Dove Lake circuit offers what some call the best short walk in Tassie, while the hike to Marion's Lookout is more challenging. After looking for wombats at Ronny Creek (fingers crossed!) we'll leave the highlands, stopping at the Town of Murals (Sheffield) before enjoying the urban delights of Launceston at your leisure.
Overnight: Launceston
Day 5: LAUNCESTON > BICHENO
Discover Launceston's picturesque Cataract Gorge and look for local wallabies, then we'll hit the road for some breathtaking East Coast scenery. Enjoy lunch in St Helens before walking along the white sands of the magical Bay of Fires (and swim, weather permitting!). We'll take our time to savour the coastal views as we travel south to the picturesque fishing village of Bicheno (our home for tonight), where you may also join an optional guided tour of the little penguins (own cost) as they emerge from the sea.
Overnight: Bicheno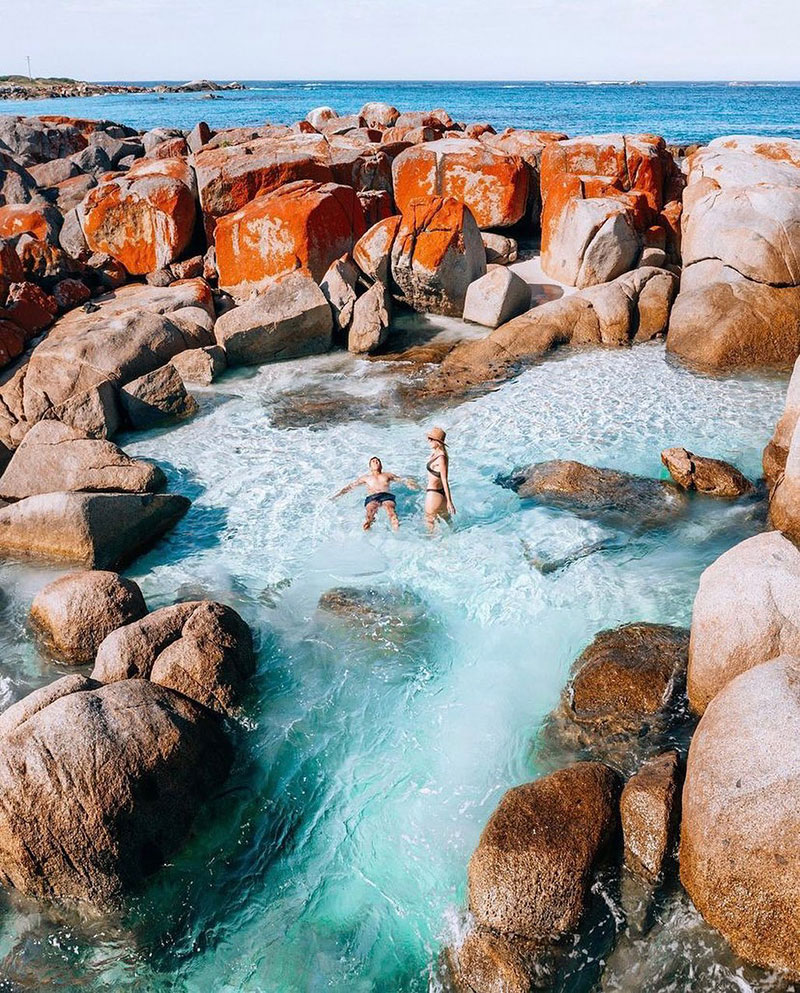 Day 6: FREYCINET NATIONAL PARK > HOBART
The Wineglass Bay lookout provides outstanding vistas so it's worth us getting up early and beating the crowds. Then we can relax on the secluded beach or choose the more challenging Mt Amos climb or a beach walk. Before heading to Hobart along the Great Eastern Drive we'll take in the incredible ocean and mountain views of the Hazards pink granite peaks from Cape Tourville.
Overnight: Hobart. Tonight is in hostel dorm accommodation. Non-upgradable. For upgrades please contact us directly to make a special arrangement.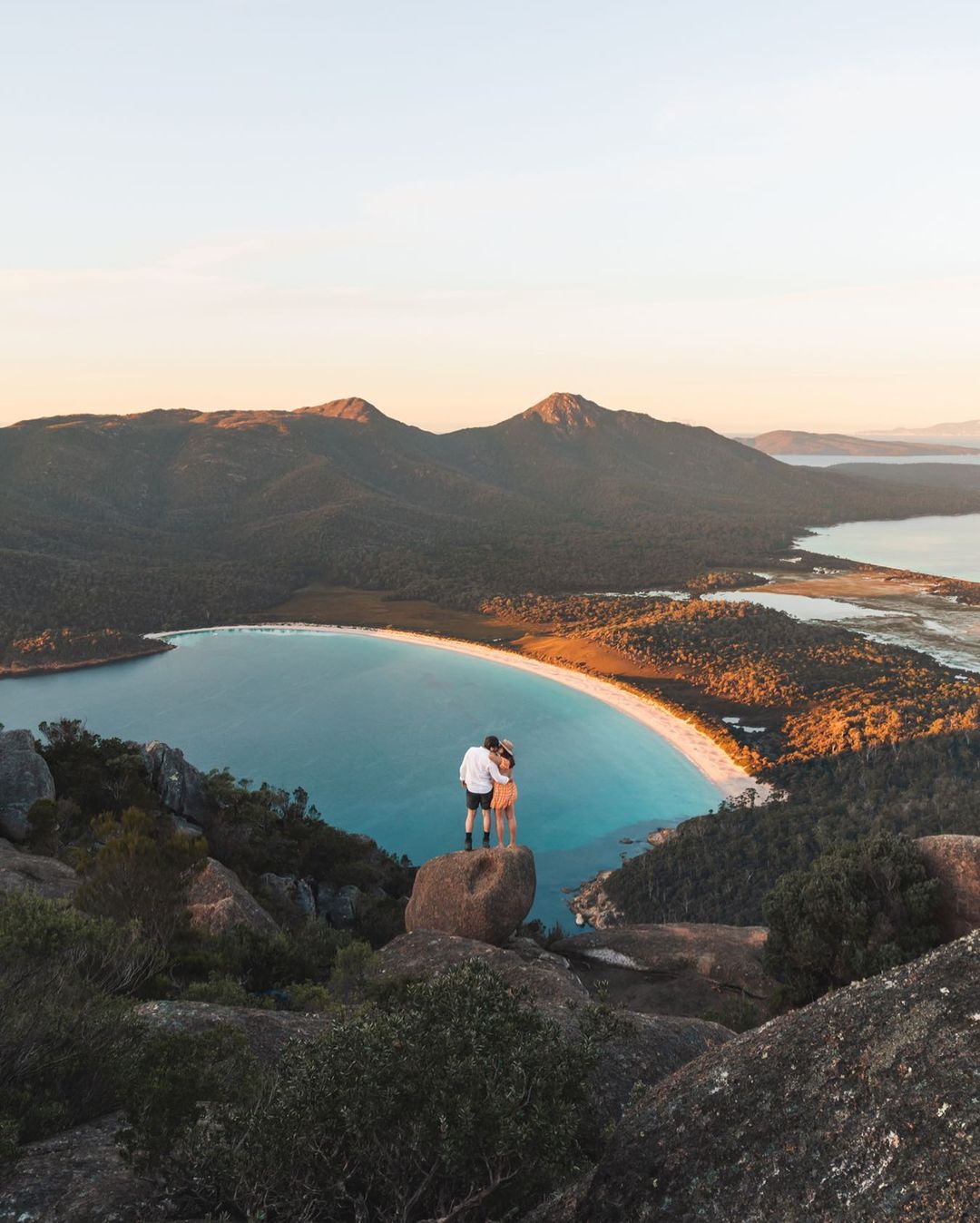 Day 7: BRUNY ISLAND
Bruny Island is the home to the rare white Bennett's wallaby, dramatic scenery and outstanding local produce like honey, oysters and cheese. Be prepared for delicious food tasting, incredible site-seeing, and some exciting hiking options to Fluted Cape or a more relaxing coastal walk, with time to explore The Neck, Cape Bruny and Adventure Bay.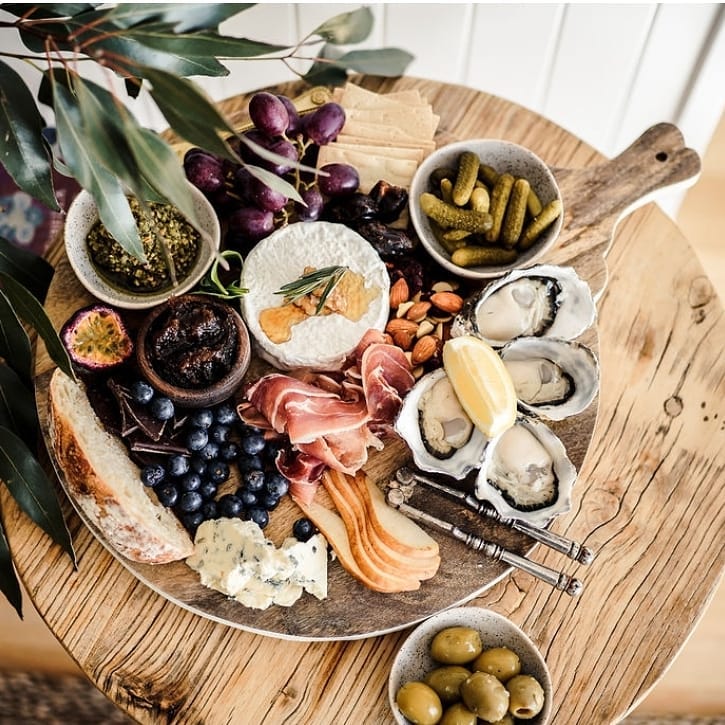 Departure / Arrival Information
Starts: Hobart 7.00am
Finishes: Hobart 7.00pm
You have the option to upgrade accommodation if you like. To see these prices click on the "Join Tour" tab and a drop down menu will appear.

See Map
Our Tasmania tours have a variet of different accommodation options available. Hostel dorm accommodation is already included in all our pricing however, upgrades to private rooms and motel accommodation are available. Please click "Join Tour" to see all options and pricing.
Hostel / Strahan Backpackers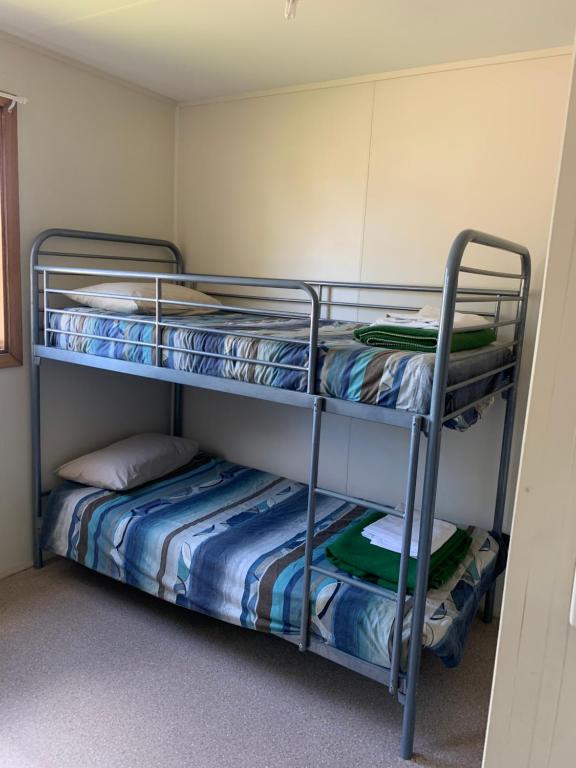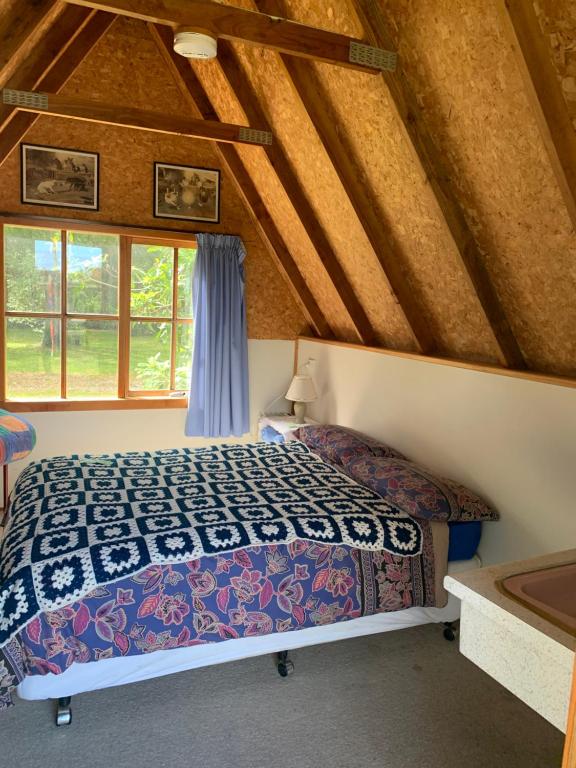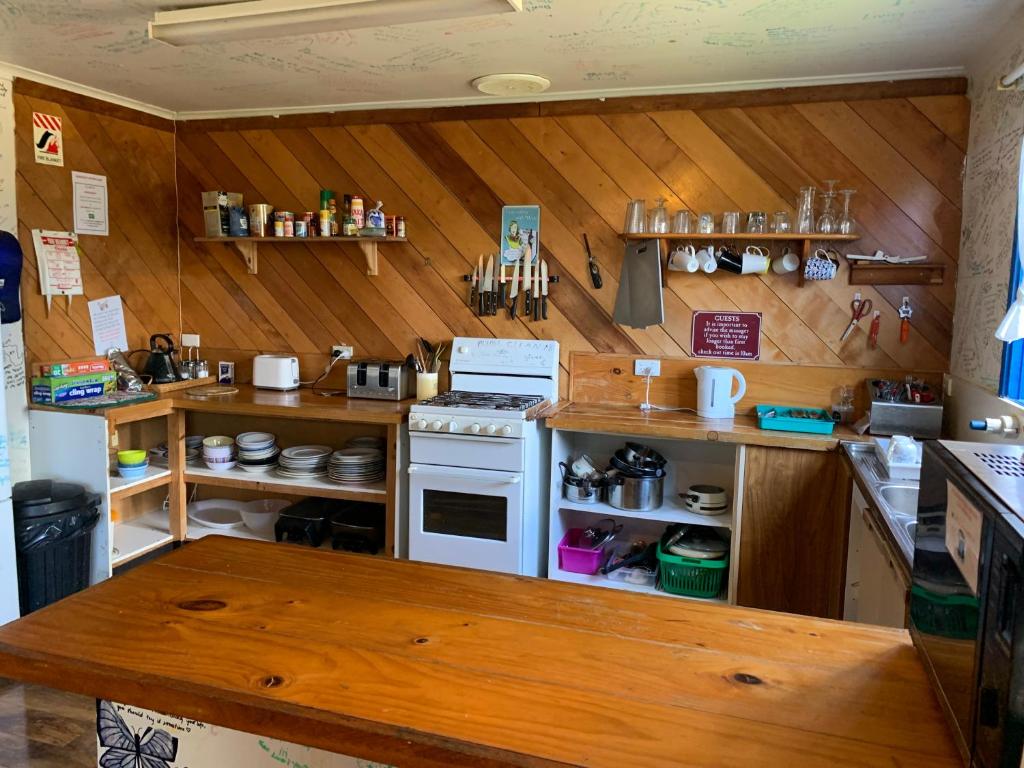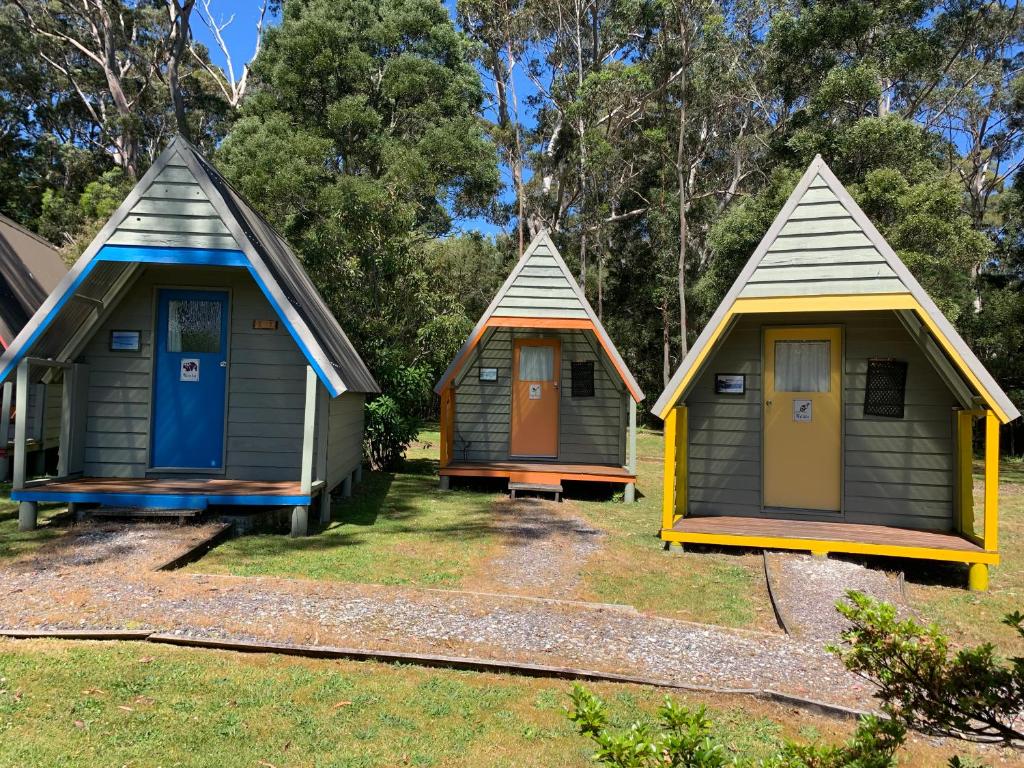 Hostel / Launceston Backpackers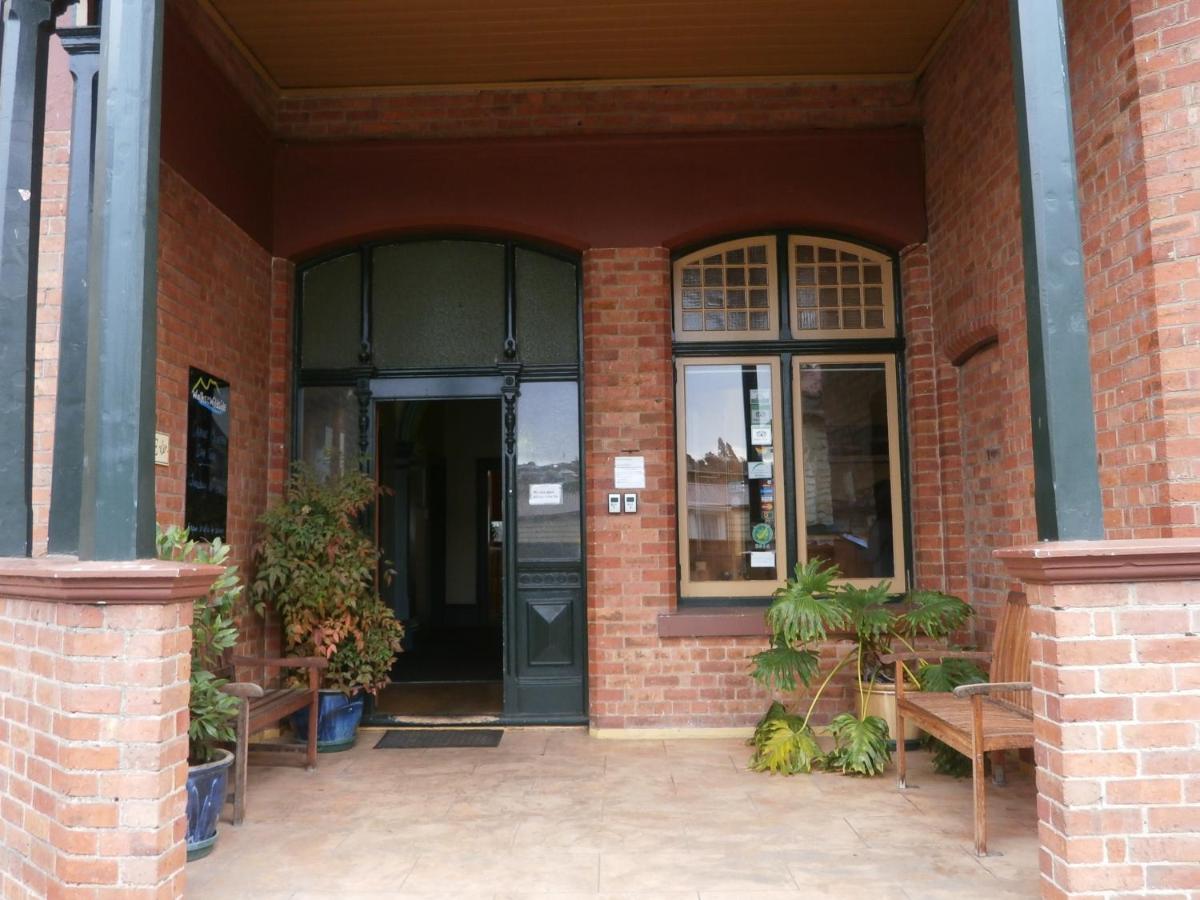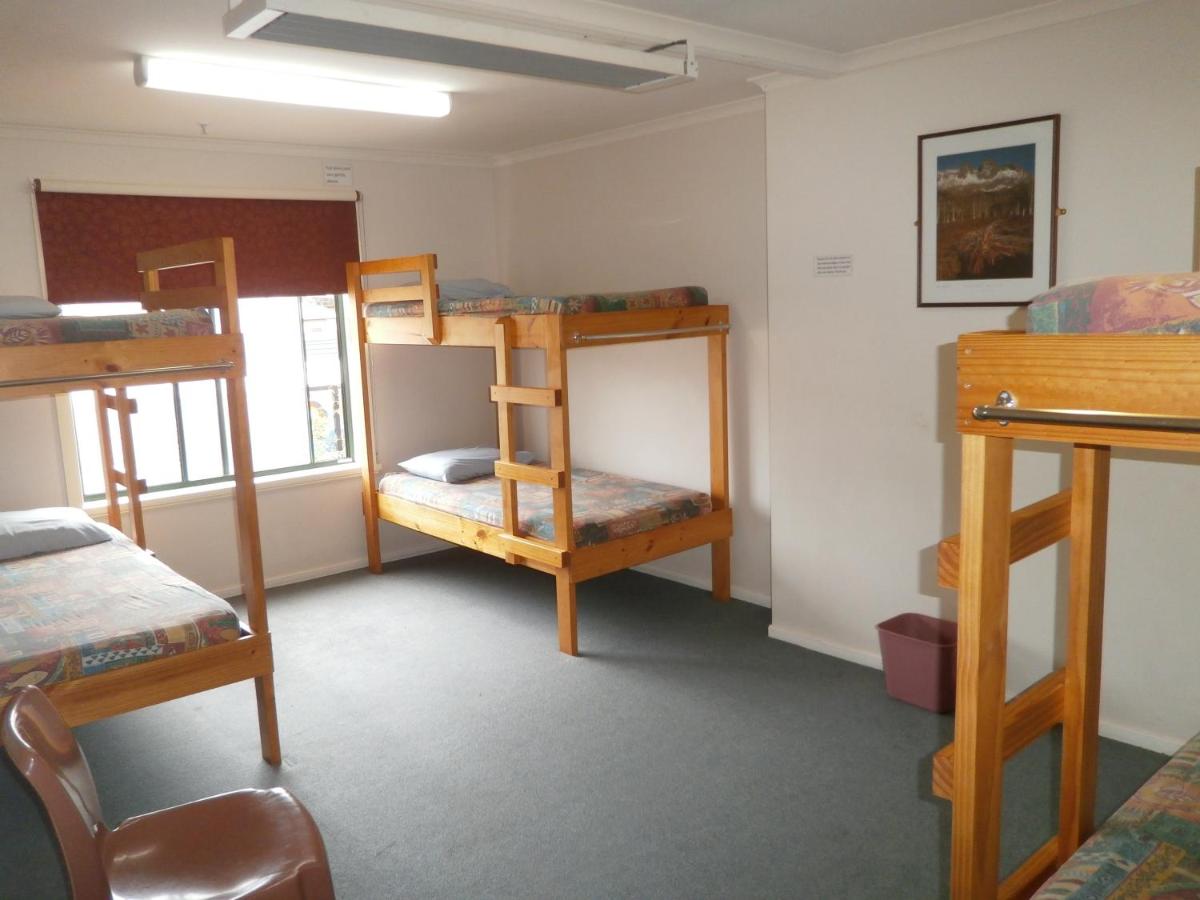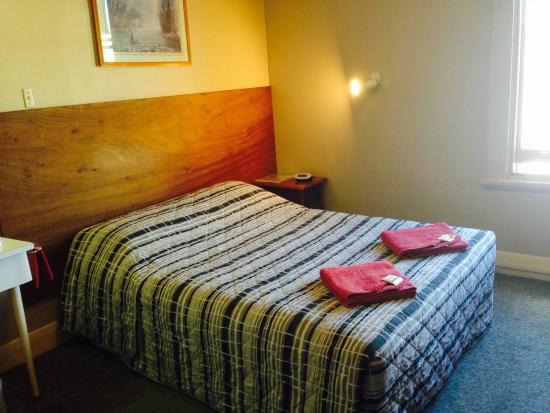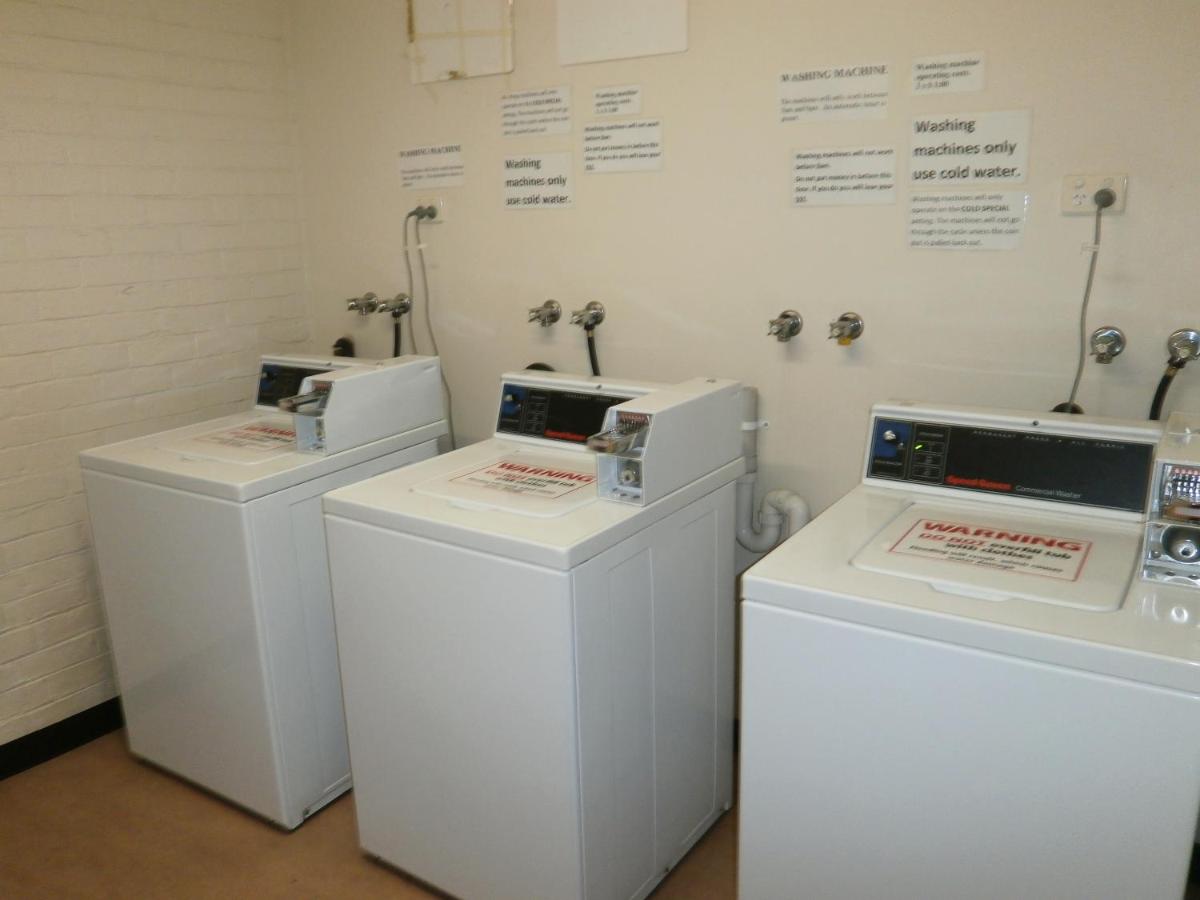 Hostel / Bicheno Backpackers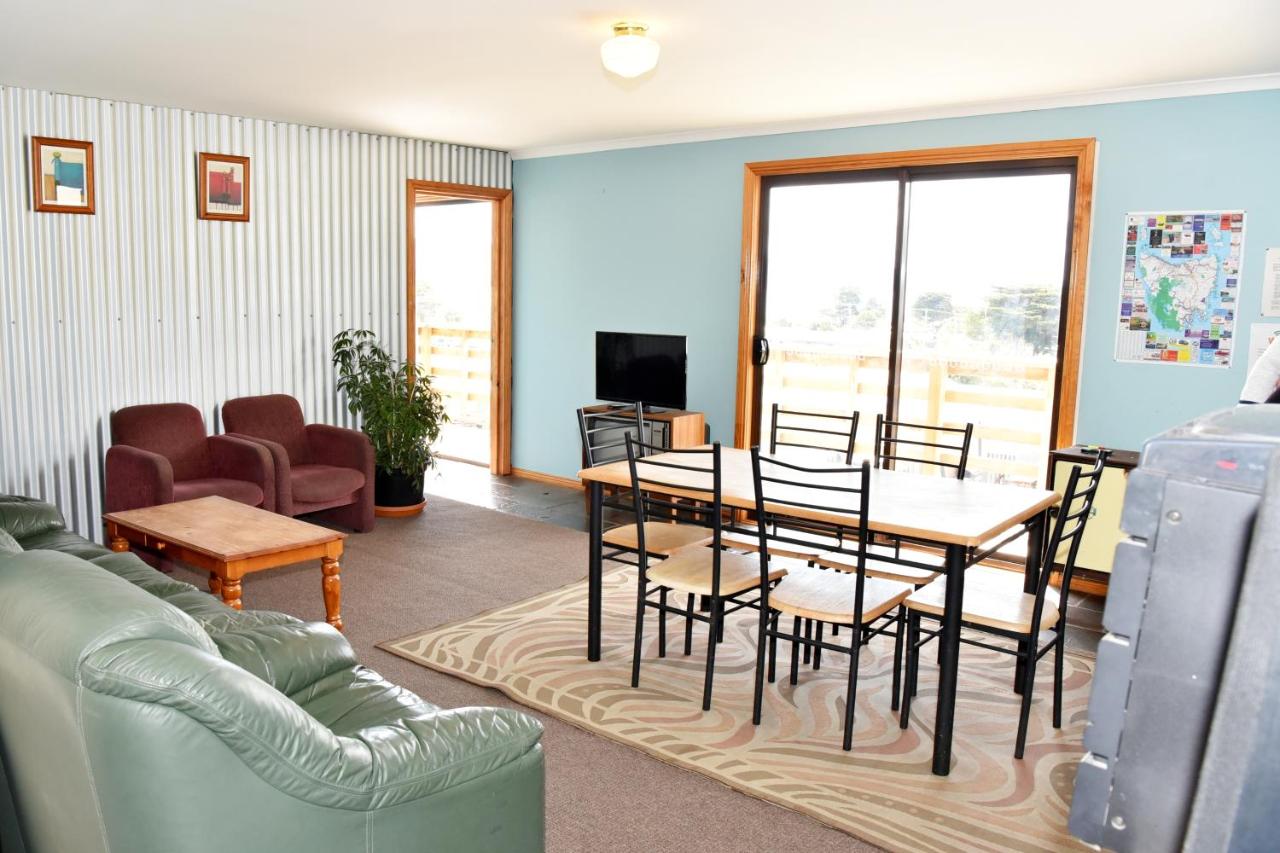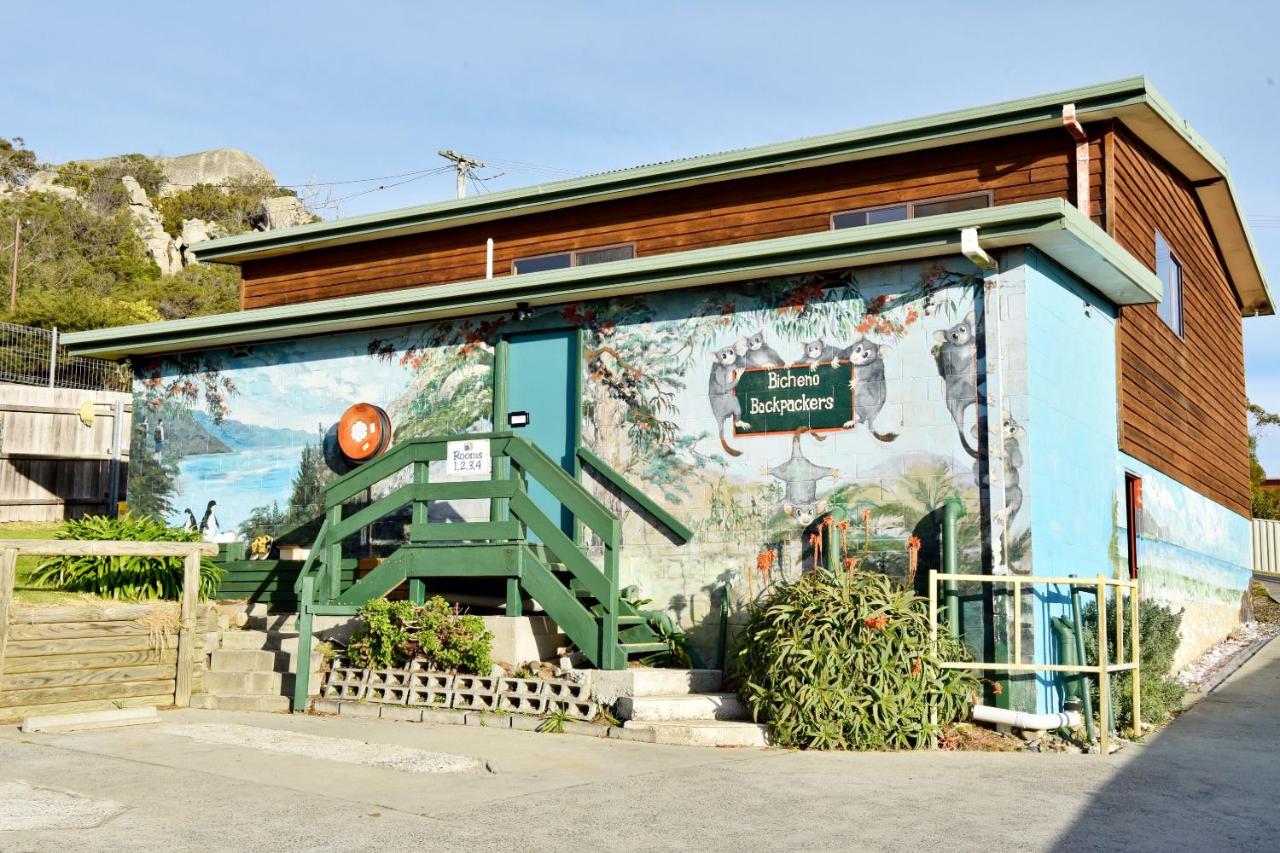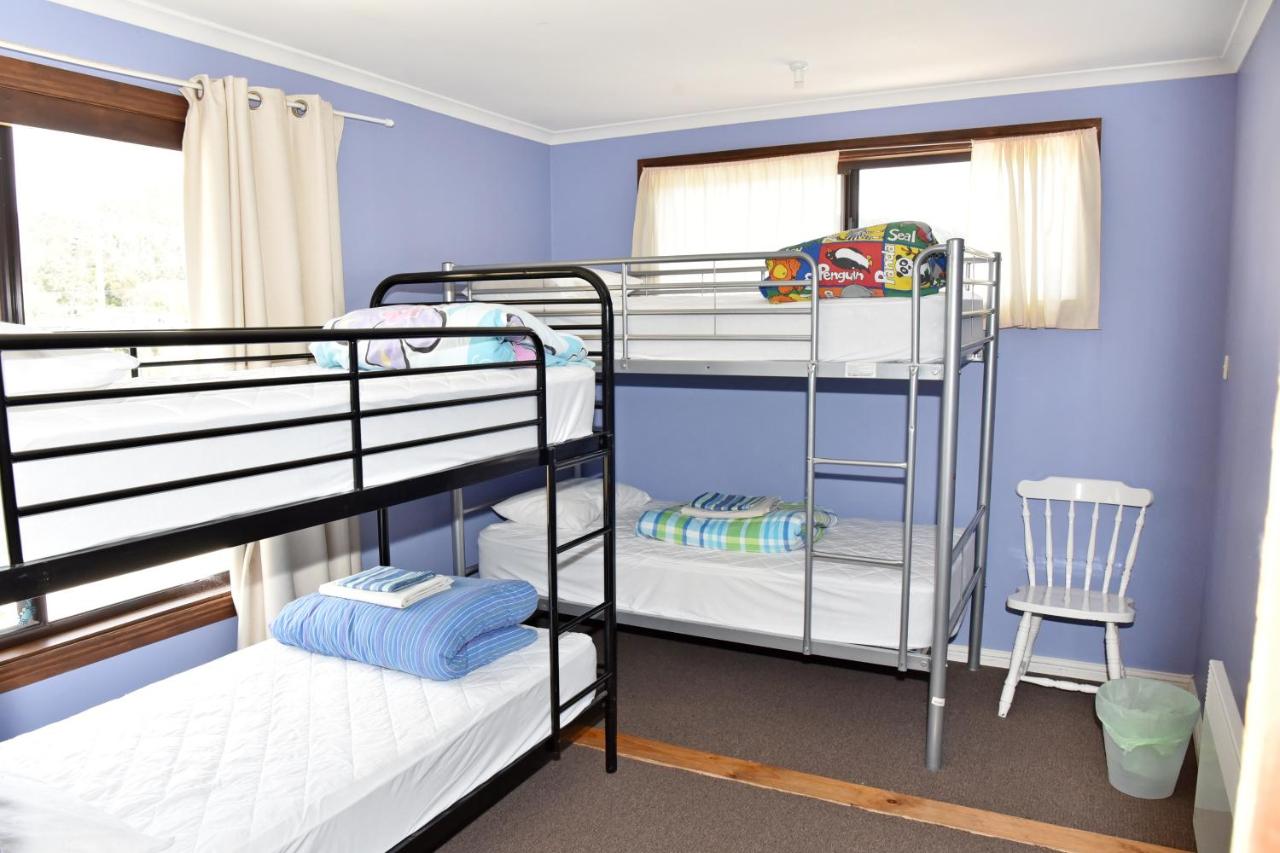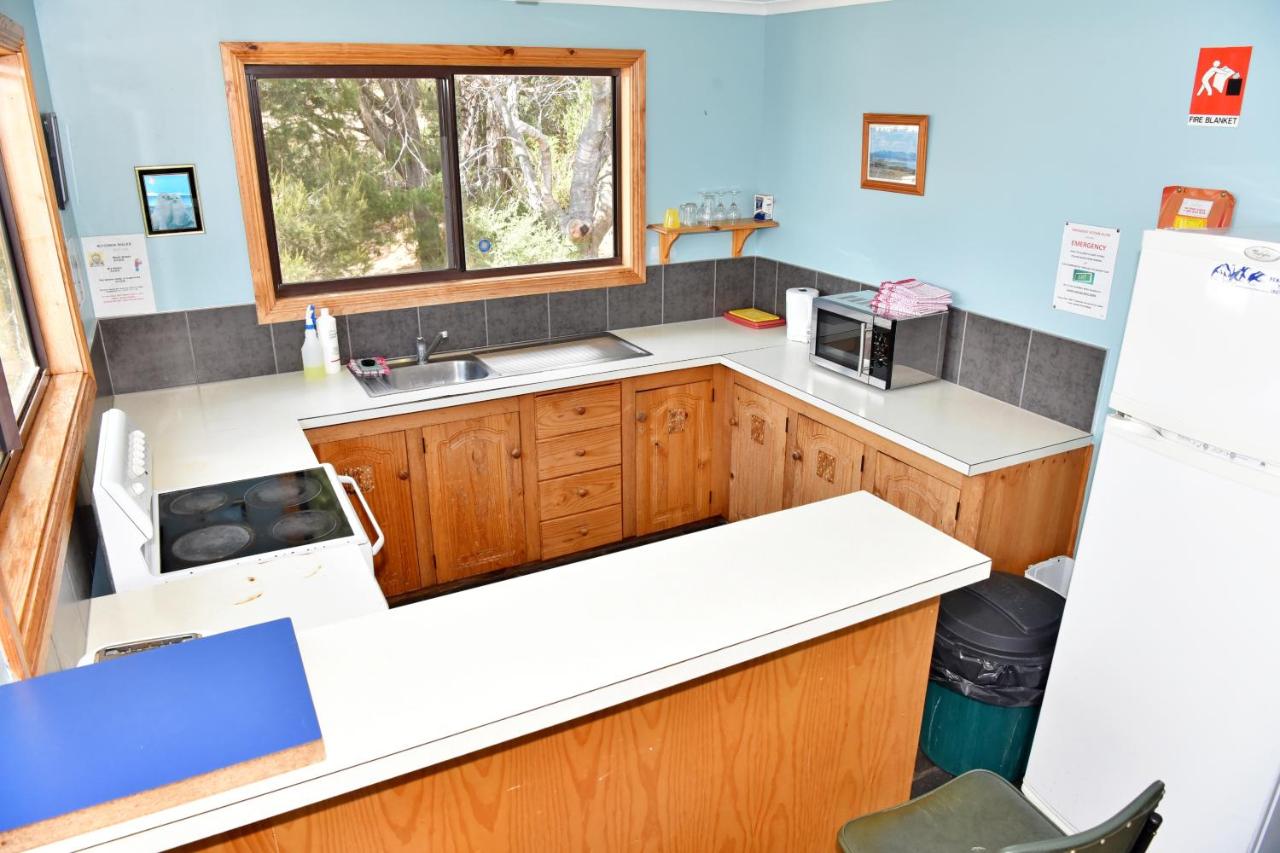 Hostel / Hobart Central YHA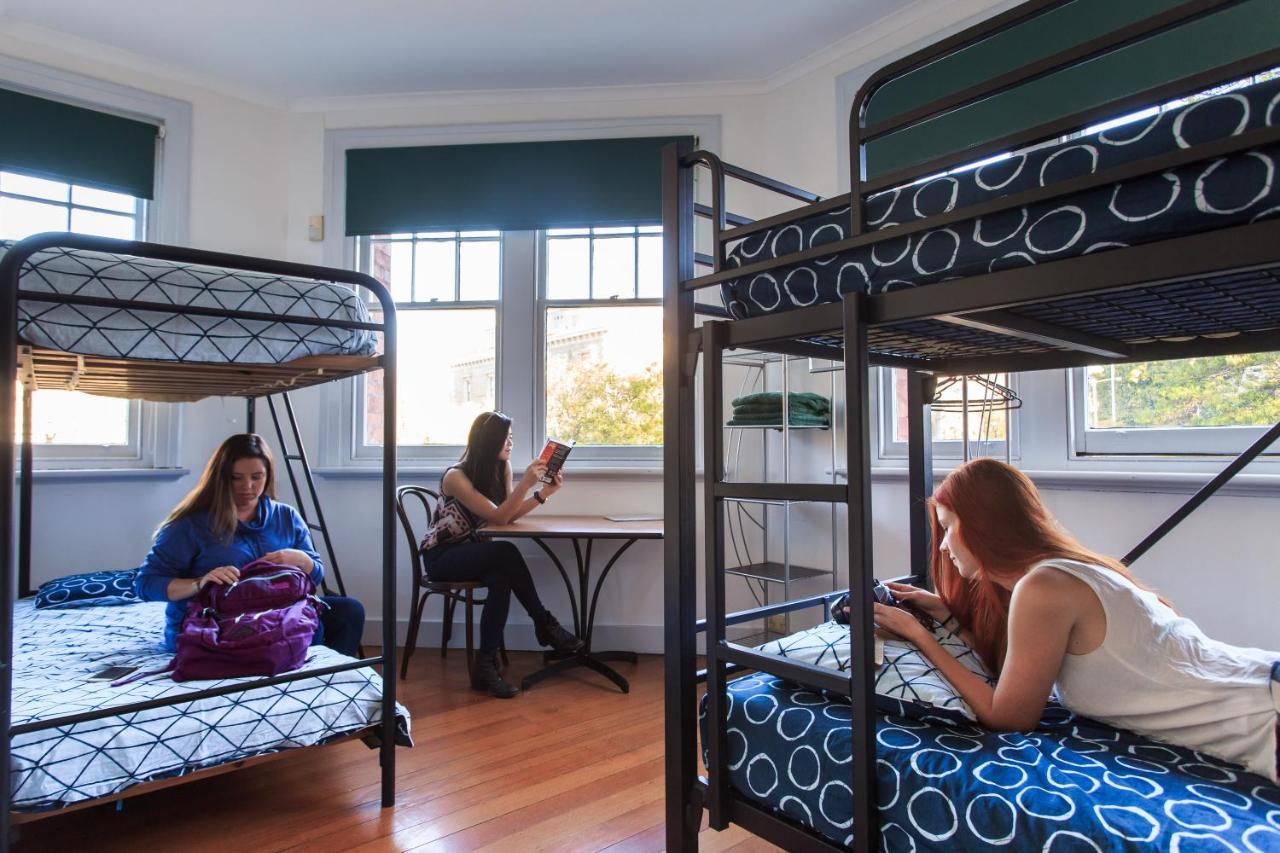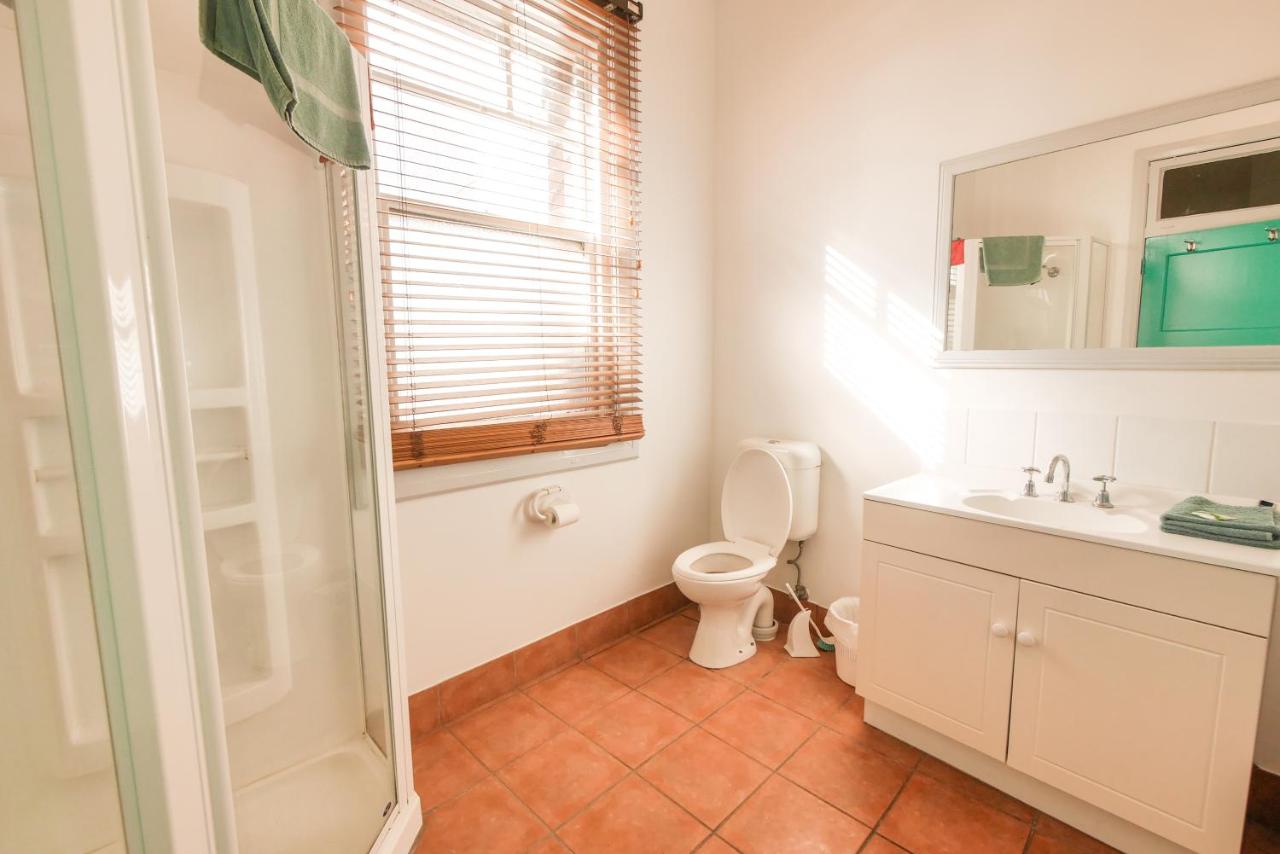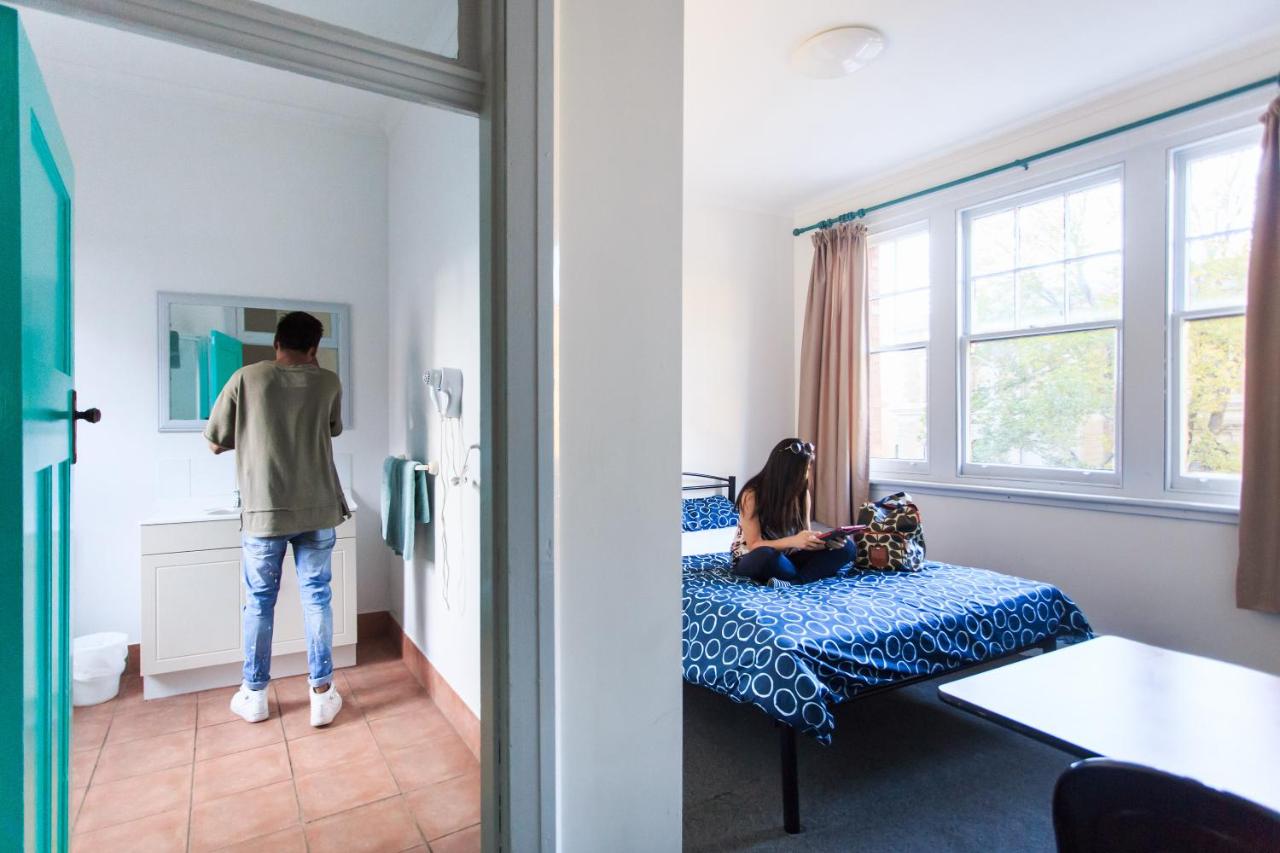 Motel / Motel Strahan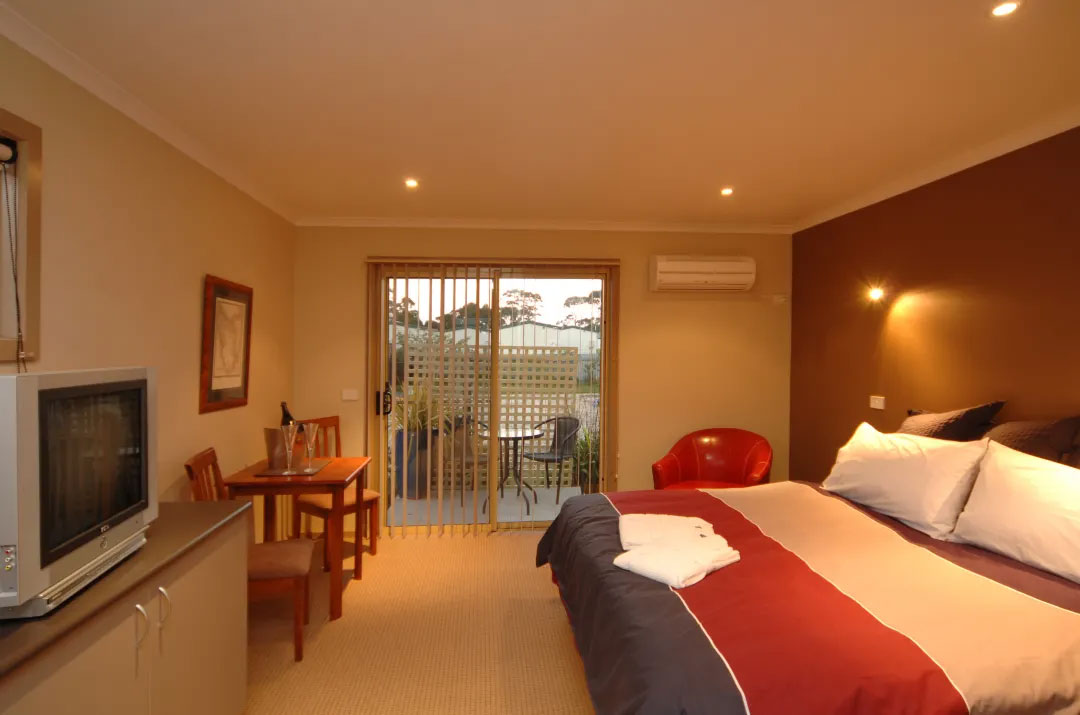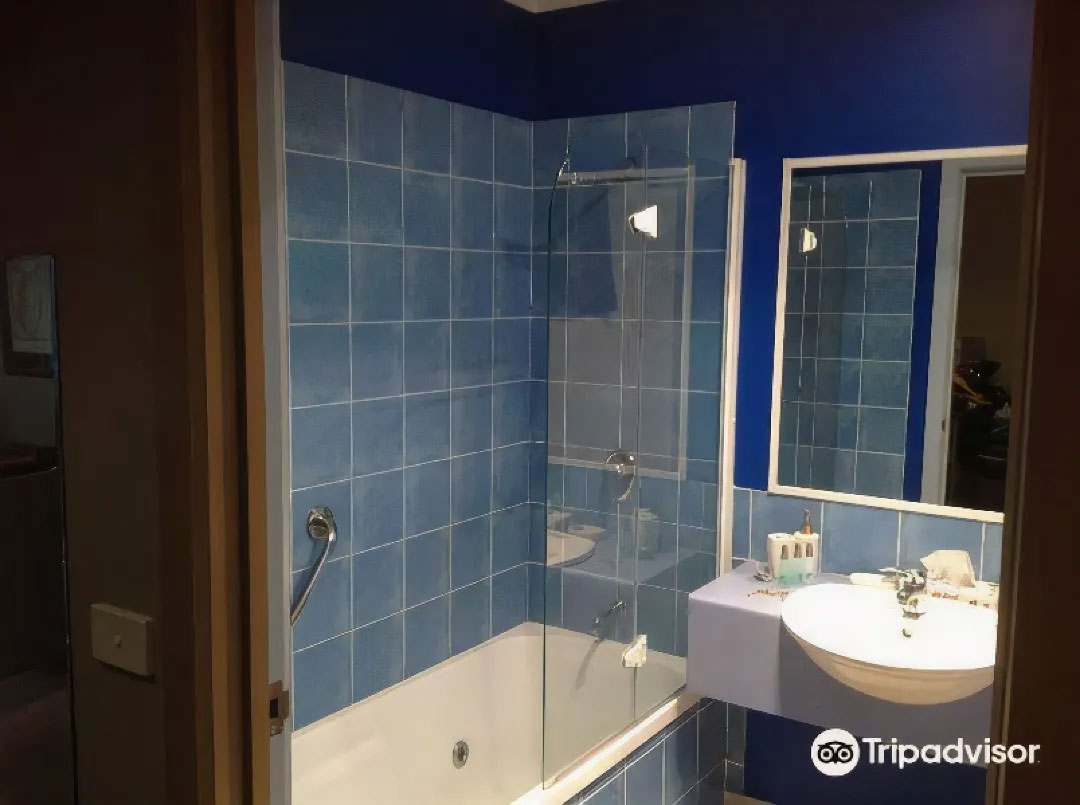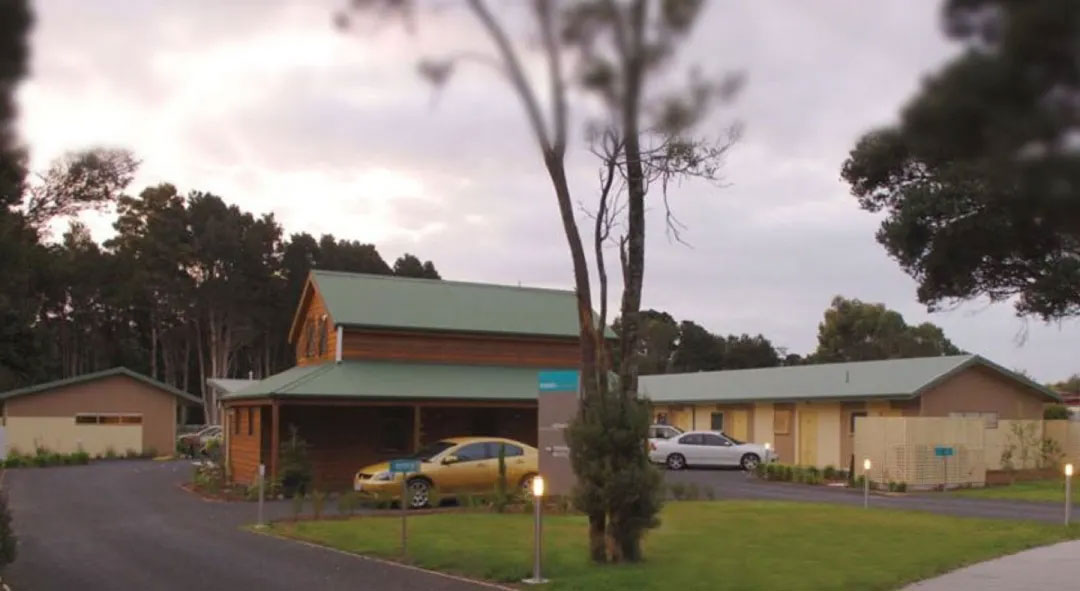 Motel / Penny Royal Launceston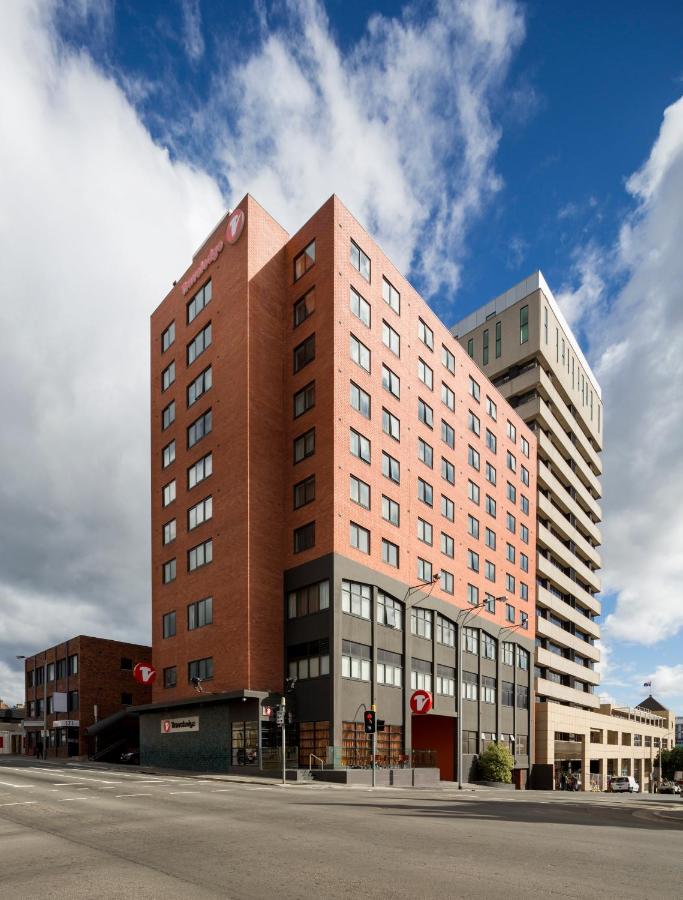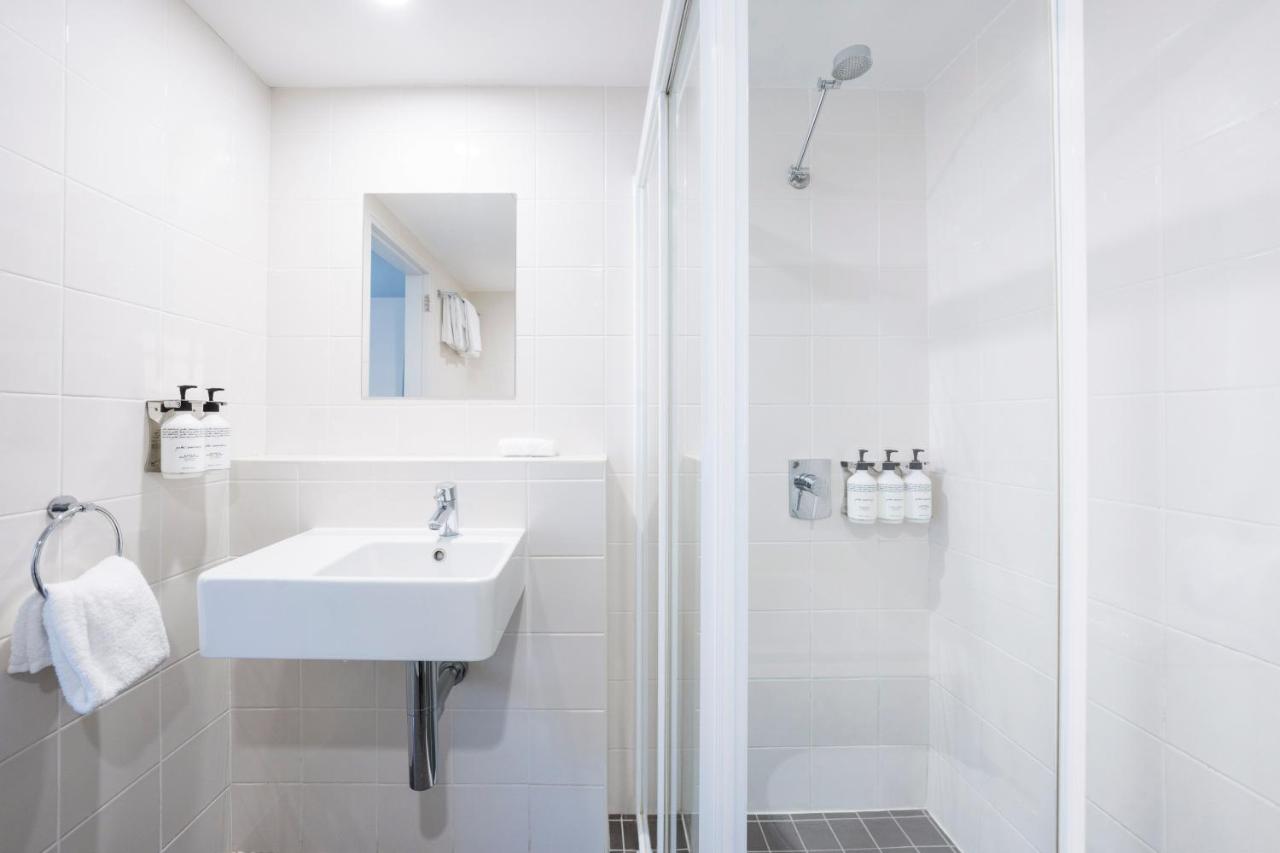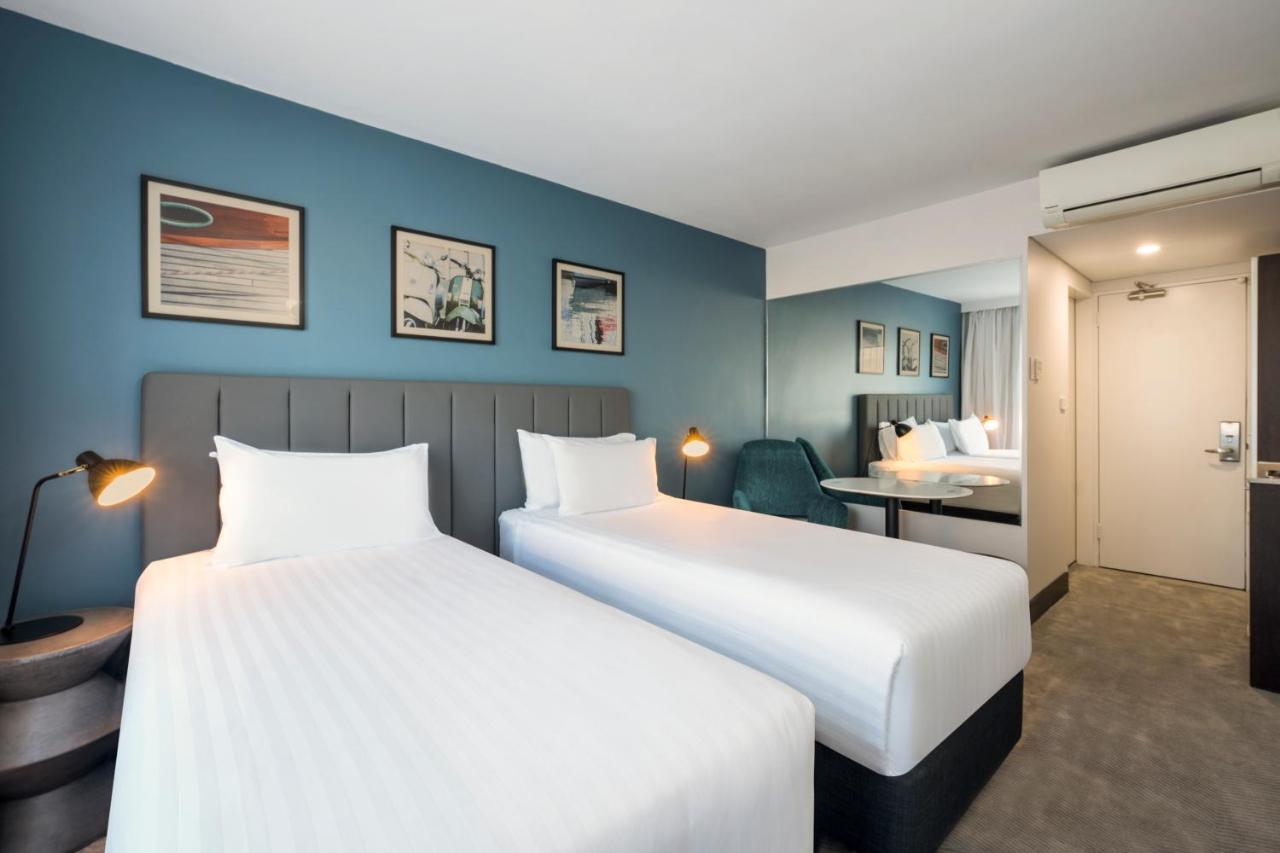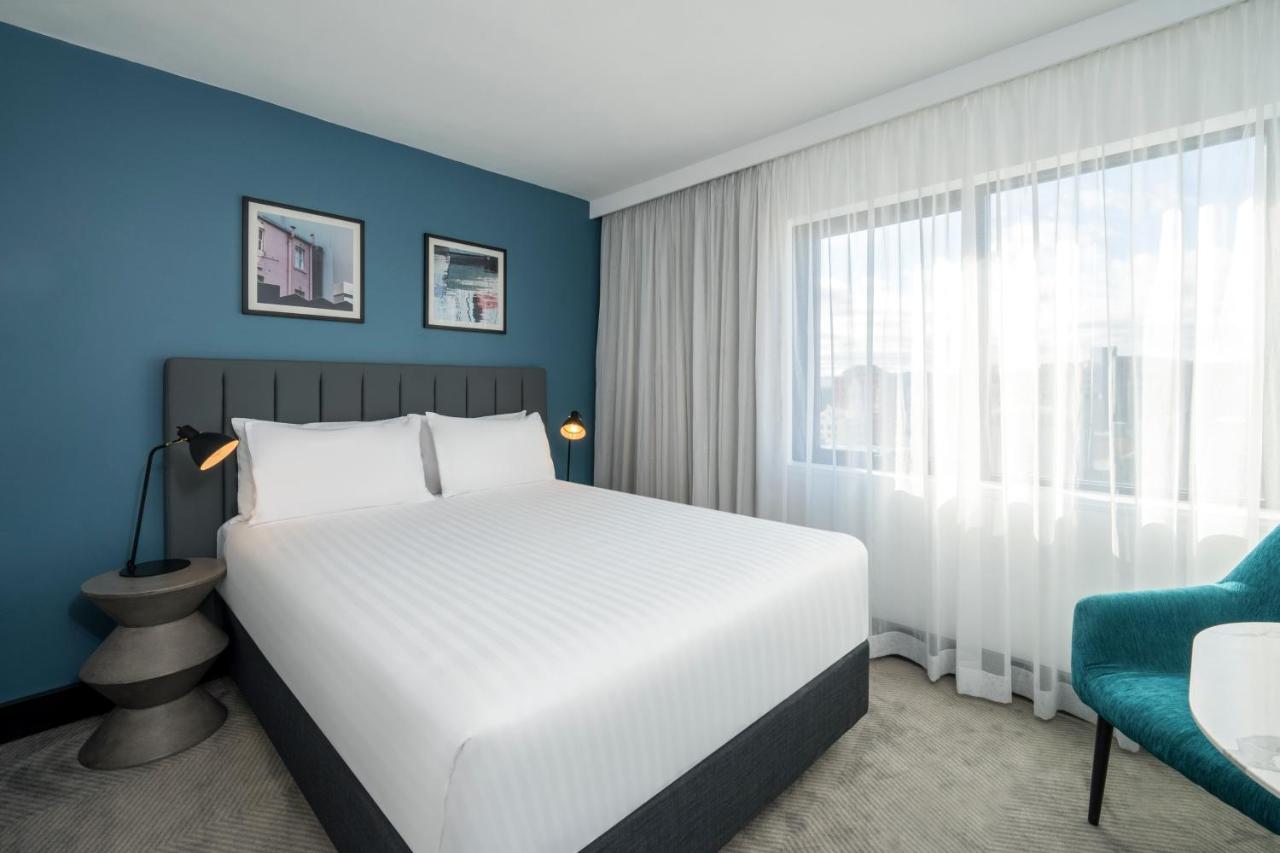 Motel / Beachfront Bicheno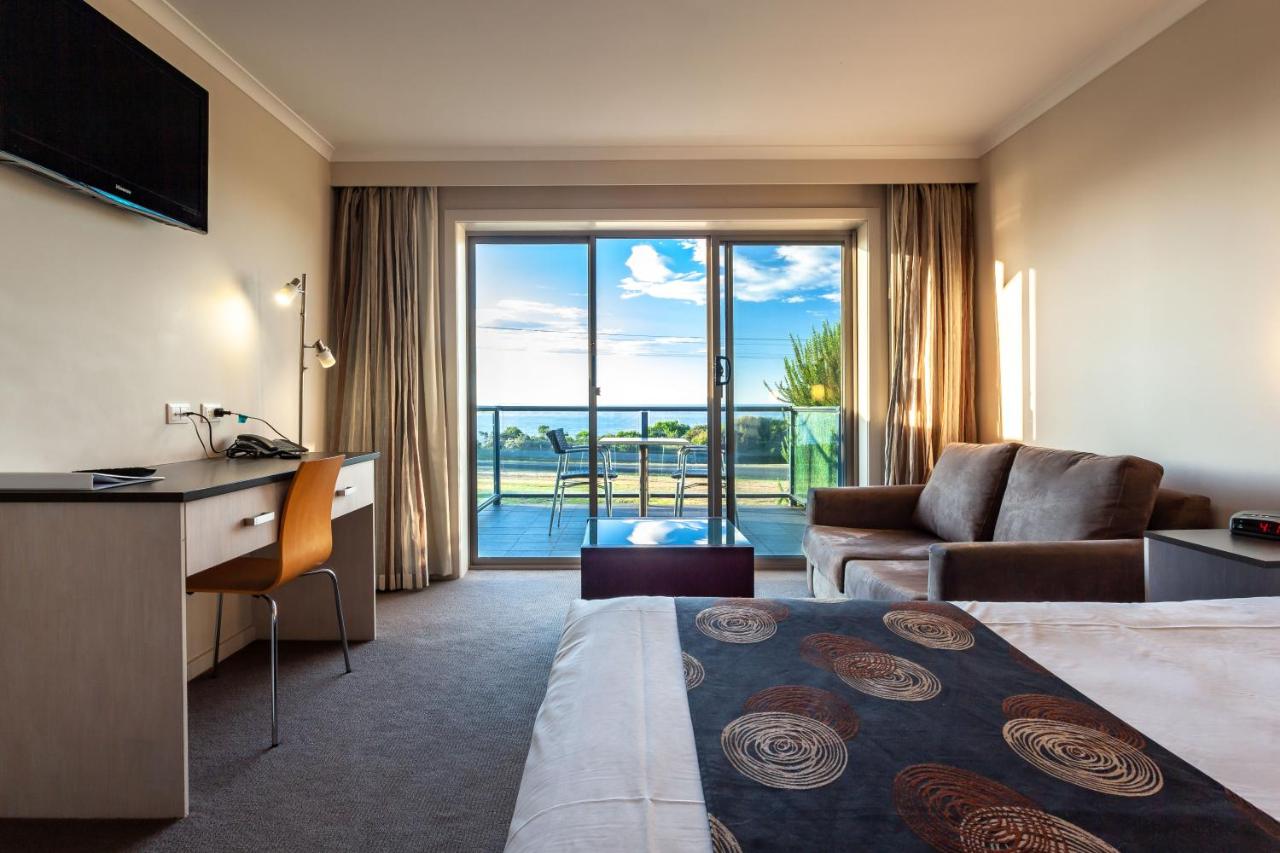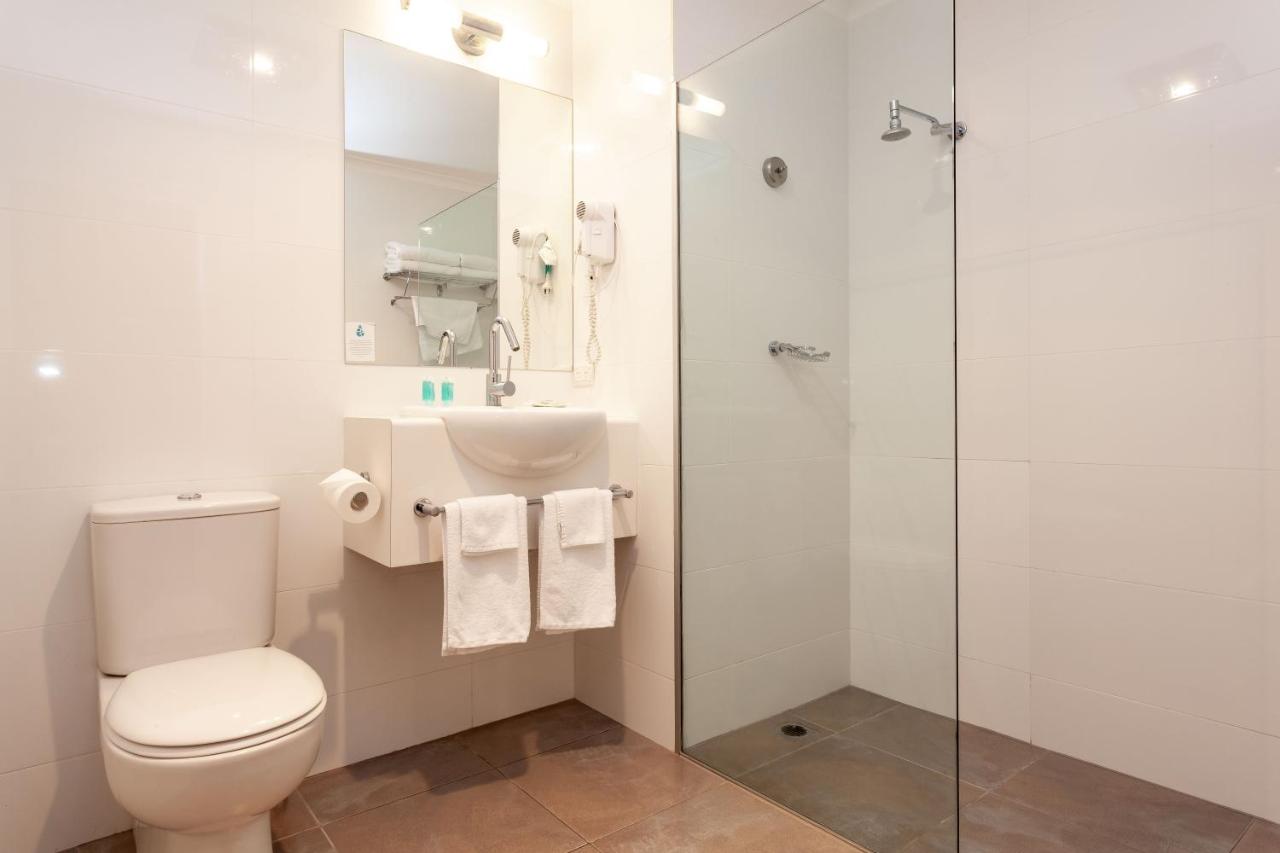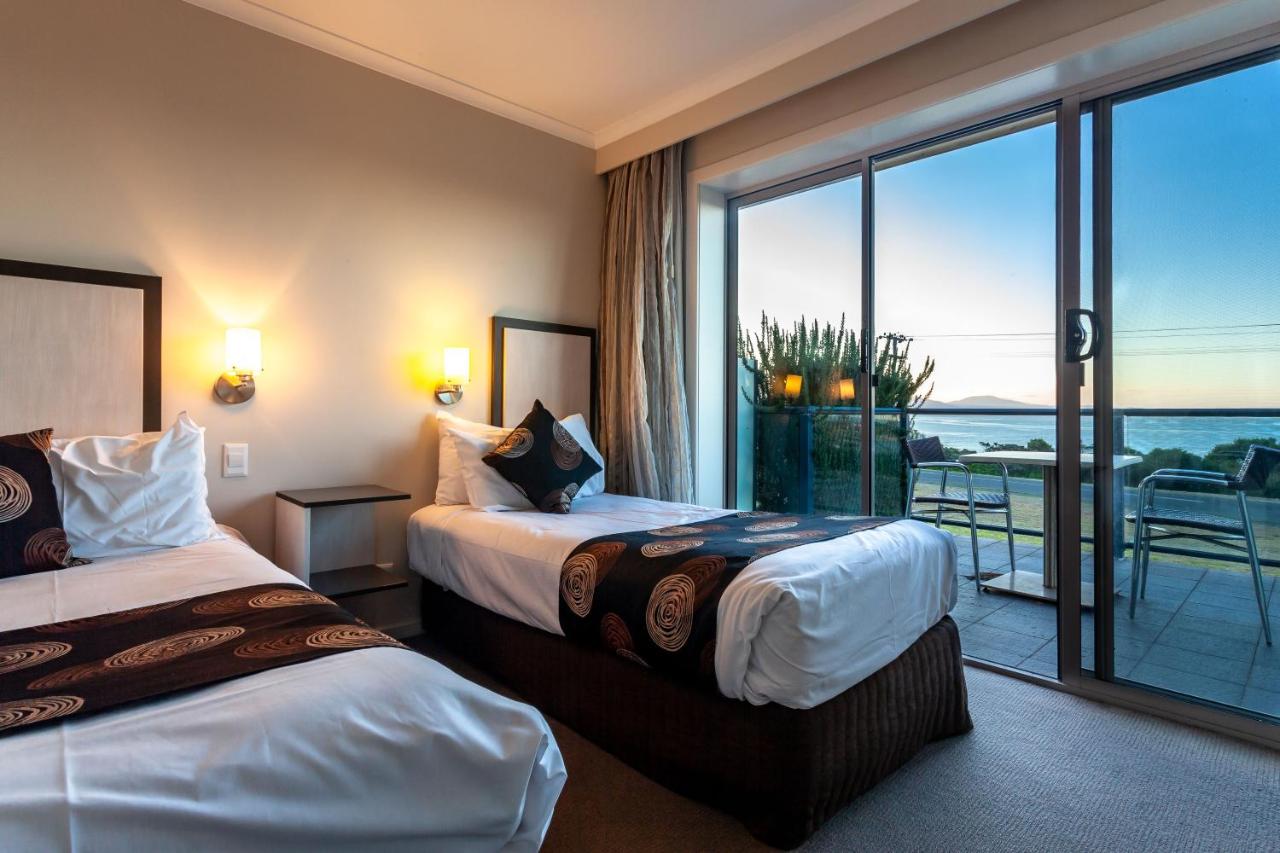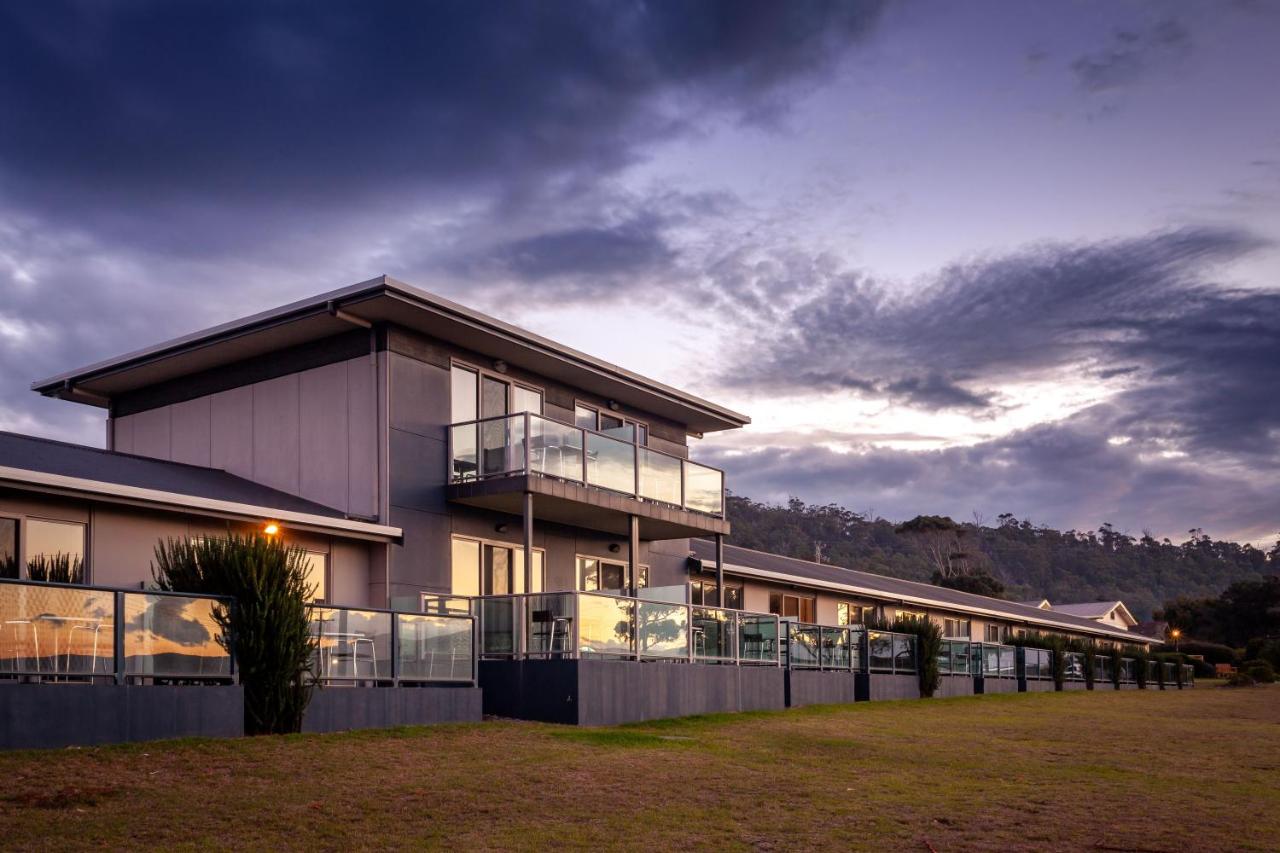 Motel / Travelodge Hobart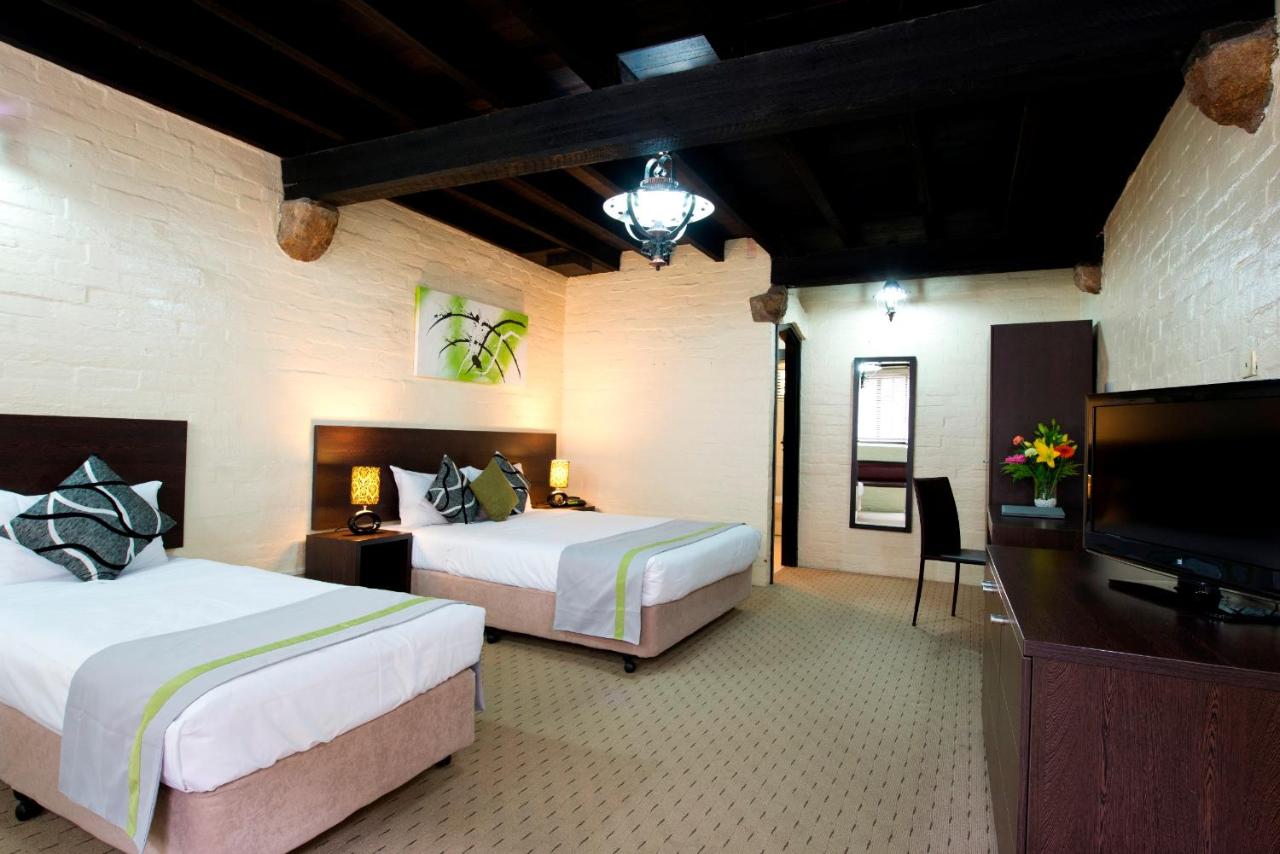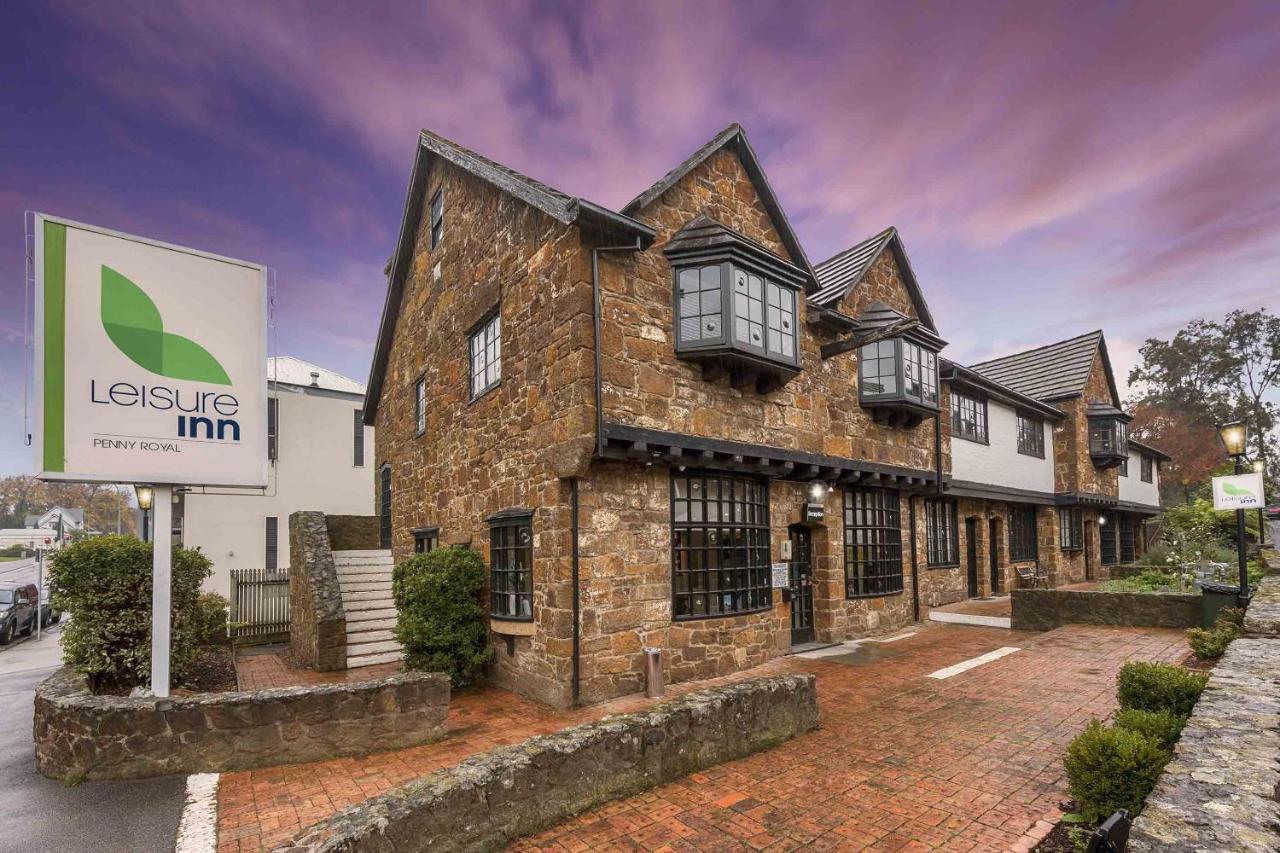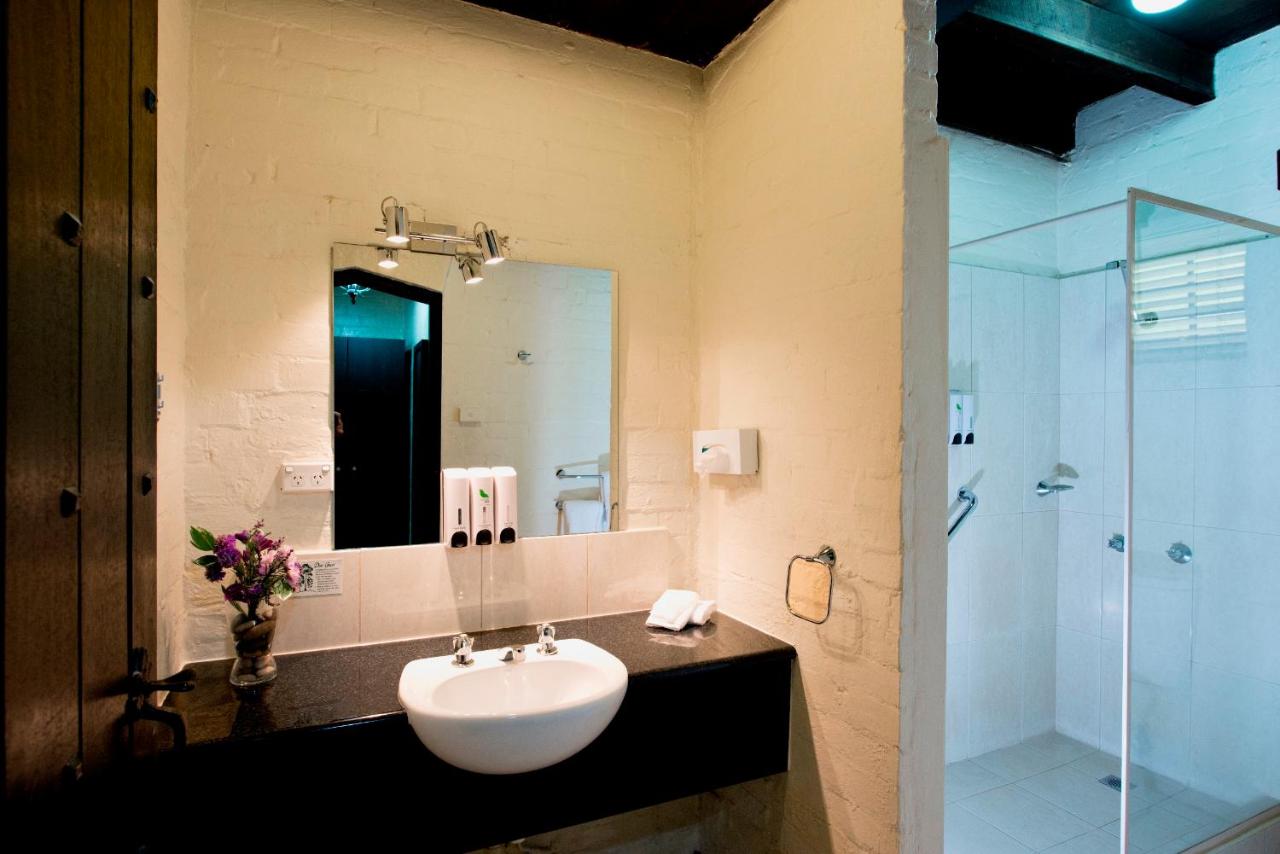 CLOTHING
Comfortable hiking/walking shoes. Sandles are OK.
Warm jacket and long pants.
Long Sleeve shirt for protection from the Sun 
Shorts and T Shirts for daytime hikes and walks
Hat and sunglasses
EQUIPMENT / OTHER
Money for food
Sunscreen
Insect repellent
Refillable water bottle
Mp3 Player / iPod
Rechargers
Camera
TRANSPORT
Airconditioned minibus
Accommodation transfers
ACCOMMODATION
6 nights hostel-style accommodation with shared facilities. Upgrades available.
Transfers
Shower and toilet facilities
MEALS
Equipment
Blankets and sheets
Sleeping Mattress
Pillows
OTHER
Professional guide
Park Entry Fees
Personal travel insurance is not included but visitors are advised to have it. This can be organised through your travel agent.
Preparing for the trip
Where can I get more information about this trip?
If you find that this tour page doesn't answer all your questions, then please get in contact with us! Our passionate team are always available to answer any queries you may have. 
What is the baggage allowance?
You may bring a backpack or suitcase up to 20kg that will be stored securely in our trailer during the day and unloaded each evening. We recommend bring a smaller day pack to store your daily essentials such as drinks, jackets and sunscreen while on tour.
What immunisations do I need?
For the latest information on immunisations, we strongly recommend you or contact the Travellers Medical and Vaccination Centre (www.traveldoctor.com.au) to discuss health requirements for your trip. They will advise you about appropriate inoculations.
Do I need to take any medical supplies?
It is not necessary to bring any medical supplies other than any personal items you may require. Each tour will carry an first aid box and our guides are all certified in First Aid.
How fit do I need to be?
Our tours are made to be fun, informative and active and can be enjoyed by anyone with a moderate degree of fitness and agility. Travellers should be comfortable with hiking/walking up to 5km each day.
Do I need travel insurance?
Insurance is important in protecting visitors from loss or damange of goods, medical problems, cancelation by passengers or other casualties. Its highly recommended.
Some tours on this website require you to have travel insurance. If you are Australian then it is not necessary.
Will I be able to use my mobile whilst on tour?
If you are using Telstra as your mobile service provider than most likely yes! Their coverage of Australia is quite extensive so you shouldn't have too much trouble. 
Can we depart Tasmania the day our tour finishes? Can we be dropped off at the Airport?
Yes, you can depart Tasmania the same day your tour finishes; to be on the safe side we advise all flights leaving Tasmania should be booked for 8pm or later.
We can arrange an airport drop off on the final day of tour the following tours: 7 Day, 6 Day, 5 Day, 4 Day. If you wish to be dropped at the Airport on either of these please ensure you have all possessions with you on tour as you will be dropped at the airport on the way back into Hobart.
For all other tours you will be dropped into the city centre.
Can I arrive in Tasmania the day my tour departs?
No, You will need to arrive into your departure city at least the day before your tour is scheduled to depart, due to the early start to our day tours and multi-day tours you cannot arrive the same day your tour is set to depart.
How can I get from the Airport to the city centre?
HOBART AIRPORT INFORMATION
LOCATION – Hobart Airport is located 17 kilometres (roughly a 15-20 minute drive) from the city centre of Hobart. You can get to and from the airport via the SkyBus, Uber or taxis.
SKYBUS HOBART EXPRESS SHUTTLE SERVICE – Skybus operates a regular express bus service between Hobart Airport and select locations in Hobart's city centre.
TAXIS – Taxis are located directly out the front of the building and cost approximately $40 to $60 each way to/from Hobart's city centre. If you need a mini-van or special taxi ask one of the kerbside assistants who will radio one through for you.
UBER – Uber is available in Hobart and rides can be organised through their app. Fares can be cheaper than taxis however wait times can vary largely and are dependent on available drivers in the local area.
LAUNCESTON AIRPORT INFORMATION
LOCATION – Launceston Airport is located 15 kilometres south of Launceston on the Evandale Main Road. You can get to and from the airport via shuttle bus or taxis.
TAXIS – Taxis are located directly out the front of the building and cost approximately $30 to $40 each way to/from Launceston's city centre. If you need a mini-van or special taxi ask one of the kerbside assistants who will radio one through for you.
Private tours and families
Is it possible to travel in a private group?
Definitely! Just choose an existing itinerary or destination and contact us we can help you arrange the trip as a private tour.
If your looking for a customised itinerary we can tailor make a tour to suit your requirement.
Over the years we have worked with families, groups of friends, schools, clubs and charities to put together the perfect trip. Our team can help you decide on destinations best suits your needs and give you additional information on the best time to visit, cultural expectations, weather conditions and so fourth.
Booking the trip
Do I have to book this tour online?
Definitely not. Our website is designed to make is easy and convenient for you to schedule your tour. However we understand sometimes its nice to talk to someone directly. So by all means give us a call and we can organise your trip over the phone.
If I book more than one tour can I get a discount?
Absolutely! If you are booking a tour for more than 1 person, or if you are a single person booking multiple tours then we are happy to offer a discount. Send us an email at info@lostinaustralia.org and let us know what you thinking of doing and we can put together a price for you.
Also, be sure to look out for monthly specials on tours. We often have some great bargains.
How do I know when a tour is available?
You can check the departure dates of tours by using our calendar on the top right hand corner of the tour page. This will tell you what days the tour departs. For availability of seats please contact us directly at info@lostinaustralia.org or call us.
Does the tour price include flights?
No. Tour prices do not include any travel arrangements other than for the duration of the tour itself.
If you need assistance with booking flights or buses our travel team and certainly help - Just ask!
How far in advance do I need to book my tour?
As a rule of thumb we generally say AT LEAST 2 weeks prior to departure, this will usually get you a seat on the date you want. That being said, we cannot guarantee that spaces will be available at the time of your booking so, if you can, book as soon as possible.
Bookings can still be made right up until the departure date of the tour if seats are available. If you know when you'd like to travel, please contact us and we will let you know if you need to book soon or if you have time.
Who travels with us
Is this Tasmania tour for me?
Our tours are made up of small groups with a range of ages, nationalities and backgrounds - everyone is welcome! On tour we get equally as many males as females and everyone shares an enthusiasm for the out doors, nature, adventure and culture. The trips are packed with many highlights and the pace can be fast - although there's always time to chill out, have a cold beer ( or wine! ) and soak up your surroundings. As always, if in doubt then contact us directly with your concerns.
Do the Tasmania tours have an age restriction?
The tours that we offer are designed to help you see as much of Tasmania as possible with like minded travelers. There is no maximum age provided as long as you have a good sense of adventure and a reasonable level of fitness, however we do have a minimum age of 8 years old to ensure all passengers get the most from the tour!
Im a single travellers, is that OK?
We have many travellers jumping onboard our tours by themselves. Those travelling by themselves are very much welcomed and encouraged. During your adventure you'll meet new and interesting people and forge relationships that will last a life time. Those who do travel by themselves will be sharing a room with a travelling companion of the same sex. You have the option to upgrade to a hostel single or motel single if you would like a private room. To see these prices click the "JOIN TOUR" button.
Cost and Fees
Will I need additional money?
Visitors are advised to bring some cash as ATMs and banks can be few and far between depending on where we are during the trip. Its handy to have some extra cash as we do stop by local shops and cafe.
Do I need to tip our guide?
If you had an amazing time on tour and wish to tip the guide, then that is completely up to you. However, tipping is not customary in Australia and is not at all expected.
Are there any hidden fees I need to know about?
Our tour prices are completely transparent. There are no additional fees involved that are not included in the overall tour price shown. If you wish to do optional activities such as helicopter rides or wildlife safaris, then an extra cost may be needed. However, this will always be made clear at the time of your booking.
Whilst on tour
What accommodation will we be sleeping in during our Tassie trip?
During our Tasmania tours we stay in a wide variety of different hostels and motels with dorm style accommodation. All accommodation are run by friendly and hospitable locals who's job it is to make sure you enjoy your stay while in Tassie!For those who'd like more privacy, we do have the option to upgrade to twin or double rooms with private facilities.
Can I book extra accommodation for the start and end of the tour?
Definitely - We know Australia inside and out and would be happy to give you good recommodations.
Where do I meet the tour?
Our tour guide picks up from all major hotels and hostels. For pick locations in suburban or rural areas please contact us to arrange a meeting point and time.
Is food included on this tour?
We believe that our guests prefer to do their own thing when it comes to meals. We allow them their own space each day to dine out and enjoy the local fare and provide recommendations, and we also assist by taking guests to the local supermarket to purchase items that can be prepared in the kitchen at each hostel, either individually or as a group. If there's something you can't do without, just bring it with you! Please advise your dietary requirements at the time of booking.
What vehicle do we use to explore Tasmania?
For our Tasmania tours we generally use one of our custom prepared 4WD Mini buses. However this depends on the size of the group and the amount of days we are out and about. Each Tasmania tour varies so please refer to your tour info panel on the top right hand side of the page.
What is the weather like in Tasmania?
Tasmania weather has four distinct seasons. The warmest months are December, January, February and March. Autumn (Fall) has many sunny days and the landscape produces a mass of colour as 200 year-old oaks, elms, birches and Tasmania's own native beech, turn from gold to red in preparation for winter. Winter runs from May through August. Spring spans September, October and November, and brings oceans of wildflowers. The average summer temperatures sit between 17 and 23 degrees Celsius (62 and 73 degrees Fahrenheit) and in winter, between 3 and 11 degrees Celsius (37 and 51 degrees Fahrenheit). Tasmania's location below the 40th parallel means the summer evenings display a lingering twilight