Travel + Save Forests
We believe it's important to consider the impact we have on the environment and its wildlife when travelling. Our hope is that by donating a small percentage of what we make to these organisations we can help look after the planet for future generations.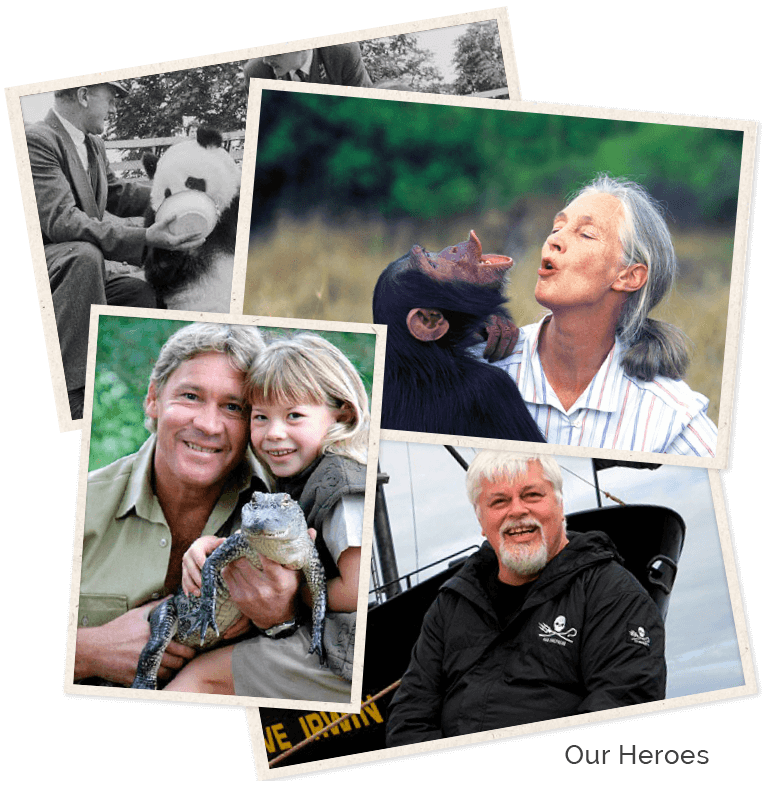 Tours = Trees
As operators and travelers it's our duty to lend a hand and help protect our native wildlife and our environment.
For every tour booked, Lost In Australia pledges to help plant at least one tree by donating to One Tree Planted to assist in their ongoing efforts to help save the world forests. 
Why Trees?
Trees help clean the air we breathe, filter the water we drink, and provide habitat to over 80% of the world's terrestrial biodiversity.
Despite the endless list of reasonw why trees are integral to our surivial, every 1.2 seconds man destroys an area of forest the size of a football field. At this rate, the worlds forest could completely disappaer in 100 years.
The time to act is now.
Upon booking your tour, we will ask you which country you would like to plant trees in. Whether it's Indonesia or Canada, your choice will help efforts to save our environment.
This will come at no extra cost to travel products. This one's on us.
---
Other Charities We Support
Save the Orangutan Foundation
The Australian Orangutan Project (AOP) is a not-for-profit organization, supporting orangutan conservation, rainforest protection, local community partnerships and the rehabilitation and reintroduction of displaced orangutans back to the wild.AOP is a non-partisan organization that collaborates with several orangutan conservation projects, as well as providing habitat protection through its own programs to deter wildlife poaching, illegal logging and land clearing in Indonesia.
Wildlife Warriors
Australia Zoo Wildlife Warriors was established in 2002 by Steve and Terri Irwin as a way to include and involve other caring people in the protection of injured, threatened or endangered wildlife - from the individual animal to an entire species. Their mission: To be the most effective wildlife conservation organization in the world through the delivery of outstanding outcome-based programs and projects, inclusive of humanity.
Sea Shepherd
Established in 1977, Sea Shepherd Conservation Society (SSCS) is an international non-profit, marine wildlife conservation organization. Our mission is to end the destruction of habitat and slaughter of wildlife in the world's oceans in order to conserve and protect ecosystems and species.Sea Shepherd uses innovative direct-action tactics to investigate, document, and take action when necessary to expose and confront illegal activities on the high seas. By safeguarding the biodiversity of our delicately-balanced ocean ecosystems, Sea Shepherd works to ensure their survival for future generations.
Jane Goodall Foundation
For nearly 60 years, WWF has been protecting the future of nature. The world's leading conservation organization, WWF works in 100 countries and is supported by more than one million members in the United States and close to five million globally. WWF's unique way of working combines global reach with a foundation in science, involves action at every level from local to global, and ensures the delivery of innovative solutions that meet the needs of both people and nature.
Your Favourite Charity
If you have a charity and a cause that you love, you have the option to nominate it on the bookings page of your chosen tour. This means that the funds that would have ordinarily gone to another charity will use donated to your chosen cause.
---
How it Works
Upon booking your tour, we will ask you which country you want us to plant trees in. This will come at no extra cost to travel products.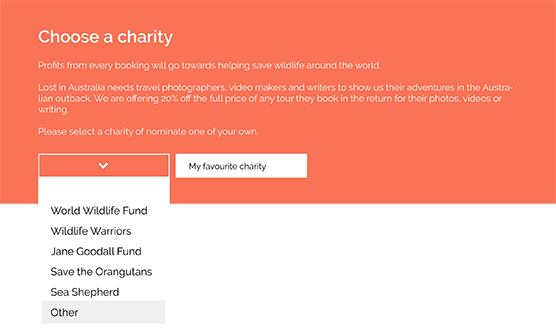 To find our more about One Tree Planted and the work they do, please visit www.onetreeplanted.org