2 Day Kangaroo Island + Barossa Valley
2 Day Kangaroo Island + Barossa Valley
Join us on two full days exploring two of Adelaides most celebrated destinations: Kangaroo Island and the Barossa Valley.
We'll experience the natural wonders of Remarkable Rocks, watch playful Australian Sea Lions and New Zealand fur seals in their natural habitat. We'll also spend a full day exploring historical wineries, wonderful regional food, breathtaking scenery and the people that make the Barossa Valley a truly world class region.
Includes
Small Group Adventure
Hotel pick up / Drop off
Experienced & Knowledgable Guide
Remarkable Rocks and Admirals Arch
Accomodation Transfers
Full day in Barossa Valley
Chance to see Koalas
All Transport and Ferry Pass
Visit Flinders Chase National Park
Taxes & Fees
Visit Seal Bay Conservation Park
2 Course Lunch at Vivonne Bay Bistro
Visit Hanson Bay Wildlife Sanctuary
Expert Commentary
Trip length:

2 Day

Group size:

2-48

Start:

Adelaide

End:

Adelaide
Vehicle:

Bus \ Ferry

Sleep:

Non Applicable

Physical Demand:

Comfortlevel:

Pictures / Videos

See Map
Day 1: Kangaroo Island
Your tour will include the following:
1. Seal Bay Conservation Park (beach walk amongst the Australian sea lions) Seal Bay is the home of the Australian sea lion and the third largest breeding colony in Australia. You will have the opportunity to see these creatures close-up, swimming in the surf or basking in the sand. Seal Bay is a conservation park and you will be taken down onto the beach by a Parks Interpretative Officer. Take your camera with you, as this is a unique opportunity to walk on the beach with these animals. 
2. Vivonne Bay Bistro (lunch) Enjoy a delicious two course lunch (main and dessert) at Vivonne Bay Bistro, located on the south coast of Kangaroo Island. 
3. Flinders Chase National Park Spend the afternoon in the Flinders Chase National Park, which was devastated by the worst fire to ever hit the island in January 2020. You'll see that the regeneration of the native bush occurs so quickly after the event and there will be many opportunities to take photos. As you travel through the park, keep an eye out for echidnas, wallabies, reptiles, and koalas. 
4. Remarkable Rocks Remarkable Rocks are a cluster of granite boulders, sculpted by the weather and perched on a granite dome rising steeply from the ocean. You can take a walk around these huge rocks that have been carved into many different weird and wonderful shapes by the wind and the ocean spray over many centuries. Please be very careful and do not go beyond the 'Danger' signs. Winds can be very strong and the rocks are slippery when wet. 
5. Admirals Arch A steep, but short walk from Cape du Couedic lighthouse is a spectacular natural Arch formed by erosion from the pounding sea. This area is the breeding ground of a colony of Long-nosed Fur Seals. You will see them frolicking in the water and on the rocks under the Arch. Please take care when walking down to the Arch as the winds can be very strong and the path slippery. Please do not leave the pathway. 6. Kangaroo Island Wildlife Park (guided tour to see kangaroos and koalas) The Kangaroo Island Wildlife Park is located in the heartland of Kangaroo Island. Here you will be taken on a short guided tour to walk amongst kangaroos and wallabies where you'll have the opportunity to hand feed them. You'll also get up close to the Kangaroo Island koalas while listening to the keeper talk about the cuddly mammals. There is a photo opportunity to hold a koala for an additional cost. 
6. Your last visit of the day is to the Kangaroo Island Wildlife Park to feed some kangaroos and get up close to the Kangaroo Island Koalas while listening to the Keeper talk about the cuddly mammals. There is also a possibility that you will see more kangaroos and wallabies on your return to Penneshaw for your return ferry and coach transfer back to Adelaide.
From Adelaide, this tour is a 16 hour day that includes travel to and from Kangaroo Island. You do get time to rest during your ferry transfers & coach travel between attractions. Or, if you have the time to spare, why not consider staying overnight on Kangaroo Island or going over the day before your tour!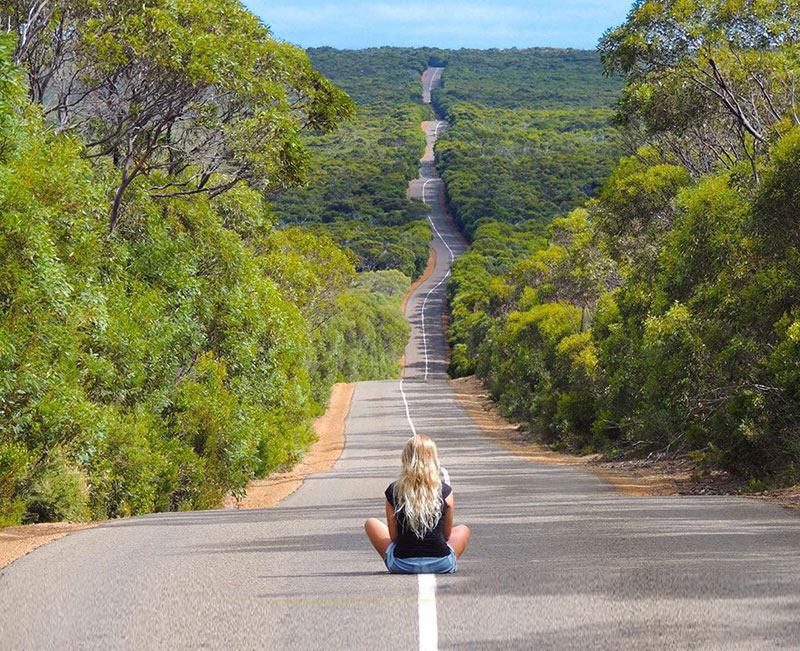 Day 2: Barossa Valley
We start the day at a relaxing 9am picking you up at your accommodation or a pre-arranged point in Adelaide or Glenelg (8.30am). We make our way out of Adelaide through
the Adelaide Hills while taking in the beautiful sights along the way.
Our first winery is the beautiful and historic Château Yaldara,this is one of the most photographed buildings in South Australia and no trip to the Barossa Valley is
complete without getting a photo in front of this iconic building.
Our trip continues with a cruise through some of the most picturesque scenery in the Barossa Valley. We cross the world-famous Jacobs Creek as we head toward the heart of the Barossa Valley, the beautiful and historic township of Tanunda. We have time to wander up the main street and visit some local shops and points of
interest, a perfect place to find a souvenir or a coffee.
Lunch is a regional highlight. While we enjoy some of the Barossa's most internationally acclaimed wines at the beautiful Peter Lehmann winery a platter of the best meats, cheeses, olives, assorted vegetables and freshly baked bread the Barossa Valley has to offer is brought to your table. (There is a great vegetarian regional plate option also)
Stopping to take in in the breath-taking panoramic views of the Barossa from Mengler's Hill Lookout, we head onwards to our next wine-tasting experience at Lambert Estate Wines. Nestled on top of the Barossa Ranges, this family owned winery showcases a unique range of wines while taking in spectacular views.
We then head to our final destination, Wolf Blass Wines. From humble beginnings Wolfgang Blass has created one of the world's most iconi cwine brands. We enjoy sampling some of his extensive award winning wines with time to explore the state of the art cellar door.
Return to Adelaide around 5-5.30pm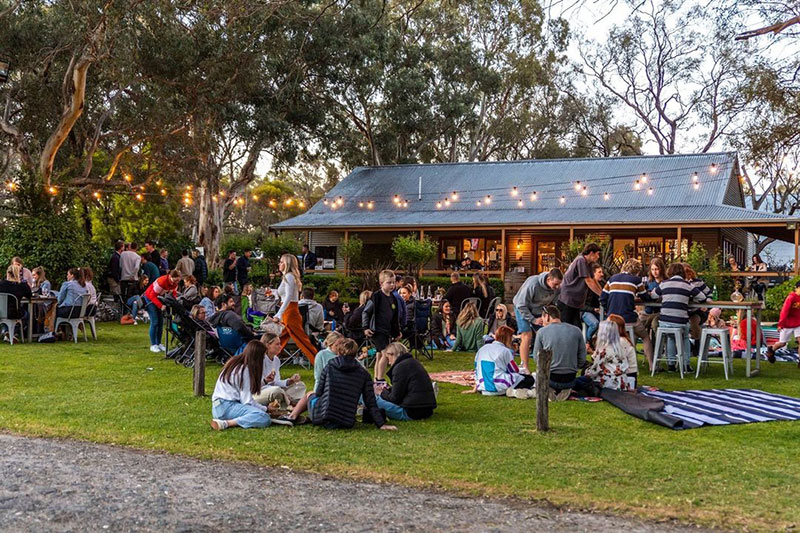 See Map
CLOTHING
Comfortable hiking/walking shoes ( no flip flops! ). Sandles are OK.
Warm jacket and long pants. Night times temperatures can drop down 5 degrees celcius
Long Sleeve shirt for protection from the Sun and Mosquitoes
Shorts and T Shirts for daytime hikes and walks
Swimwear
Hat and sunglasses
EQUIPMENT / OTHER
Sunscreen
Towel & toiletries
Pillow
Insect repellent
Refillable water bottle
Sleeping bag are needed and can be hired if you don't have one.
Mp3 Player / iPod
Rechargers
Torch
Camera
Selected Hotel pick up / set downs 
Return travel to Kangaroo Island either by coach/ferry or air
Seal Bay Conservation Park guided Beach Walk
Wine Tasting in Barossa Valley with cheese platers and delicious lunch
Flinders Chase National Park including Remarkable Rocks and Admirals Arch
Koala viewing at Hanson Bay Wildlife Sanctuary
2 Course Lunch at Vivonne Bay Bistro
Expert Commentary by a local driver/guide
Preparing for the trip
Where can I get more information about this trip?
If you find that this tour page doesn't answer all your questions, then please get in contact with us! Our passionate team are always available to answer any queries you may have. 
What should I pack?
Depending on where in Australia you decide to visit, your luggage will vary. For exact information please visit the "What to bring" section of each tour page.
What immunisations do I need?
For the latest information on immunisations, we strongly recommend you or contact the Travellers Medical and Vaccination Centre (www.traveldoctor.com.au) to discuss health requirements for your trip. They will advise you about appropriate inoculations.
Do I need to take any medical supplies?
It is not necessary to bring any medical supplies other than any personal items you may require. Each tour will carry an first aid box and our guides are all certified in First Aid.
How much luggage can I take?
The less luggage you take the better. This makes it much easier for us to get around. However we do understand that this isn't always possible and so as a rule of thumb we restrict luggage to approx 10-15kg. If you think that you will be over this amount please let us know at the time of your booking and exceptions can be arranged.
Where can I store my luggage whilst on tour?
During the tour your main luggage will be stored in our trailer. This trailer is always locked however we cannot guarantee the complete safety of your gear from theft or damage. This is why it is so important to purchase a good travel insurance.
If you need to store your luggage whilst away on tour, this can be done through your accommodation. Most hostel and hotels will store your luggage safely free of charge.
Will I be able to do any laundry whilst on tour?
Generally you will not have enough time to do laundry whilst on tour. You will be having far too much fun! However, for longer tours heading towards Adelaide involving hostel style accommodation you may have the opportunity to wash your clothes if really need. Please enquire by contact us directly via email or phone.
Do I need a sleeping bag?
For all camping tours in the Northern Territory you will need a sleeping bag. The Northern Territory can get very cold at night, especially during the months of June and July. If you don't have one then they are available for hire. Please refer to the "What to bring" section of the tour page for pricing.
How fit do I need to be?
Our tours are made to be fun, informative and active and can be enjoyed by anyone with a moderate degree of fitness and agility. Travellers should be comfortable with hiking/walking up to 5km each day.
Do I need travel insurance?
Insurance is important in protecting visitors from loss or damange of goods, medical problems, cancelation by passengers or other casualties. Its highly recommended.
Some tours on this website require you to have travel insurance. If you are Australian then it is not necessary.
Can I get online whilst travelling?
For tours incorporating hostel/hotel style accommodation you may have the opportunity to use wireless internet or use of nearby internet cafe.
This will vary from tour to tour so please contact us directly for more accurate information.
For camping tours internet will not be available.
Will I be able to use my mobile whilst on tour?
If you are using Telstra as your mobile service provider than most likely yes! Their coverage of Australia is quite extensive so you shouldn't have too much trouble. 
Private tours and families
Is it possible to travel in a private group?
Definitely! Just choose an existing itinerary or destination and contact us we can help you arrange the trip as a private tour.
If your looking for a customised itinerary we can tailor make a tour to suit your requirement.
Over the years we have worked with families, groups of friends, schools, clubs and charities to put together the perfect trip. Our team can help you decide on destinations best suits your needs and give you additional information on the best time to visit, cultural expectations, weather conditions and so fourth.
Booking the trip
Do I have to book this tour online?
Definitely not. Our website is designed to make is easy and convenient for you to schedule your tour. However we understand sometimes its nice to talk to someone directly. So by all means give us a call and we can organise your trip over the phone.
If I book more than one tour can I get a discount?
Absolutely! If you are booking a tour for more than 1 person, or if you are a single person booking multiple tours then we are happy to offer a discount. Send us an email at info@lostinaustralia.org and let us know what you thinking of doing and we can put together a price for you.
Also, be sure to look out for monthly specials on tours. We often have some great bargains.
How do I know when a tour is available?
You can check the departure dates of tours by using our calendar on the top right hand corner of the tour page. This will tell you what days the tour departs. For availability of seats please contact us directly at info@lostinaustralia.org or call us.
Can I just do a section of this tour and not the whole trip?
Unfortunately it is not possible to only do a part of the tour. Passengers generally need to stay with the tour from start to finish.
However, drop off locations at the end of the tour made me negotiated.
Does the tour price include flights?
No. Tour prices do not include any travel arrangements other than for the duration of the tour itself.
If you need assistance with booking flights or buses our travel team and certainly help - Just ask!
How far in advance do I need to book my tour?
As a rule of thumb we generally say AT LEAST 2 weeks prior to departure, this will usually get you a seat on the date you want. That being said, we cannot guarantee that spaces will be available at the time of your booking so, if you can, book as soon as possible.
Bookings can still be made right up until the departure date of the tour if seats are available. If you know when you'd like to travel, please contact us and we will let you know if you need to book soon or if you have time.
If I make a deposit only, when will I need to pay the balance?
Balance on tours need to be paid at least 30 days prior to departure. Failure to do so could result is the cancellation of your seat with a fee charged. If you need more time to clear your balance then let us know ASAP and arrangements can be made.
Who travels with us
Is this tour for me?
Our tours are made up of small groups with a range of ages, nationalities and backgrounds. Generally people who travel with us are between 20 and 45, though we also get alot passengers much older onboard - everyone is welcome! On tour we get equally as many males as females and everyone shares an enthusiasm for the out doors, nature, adventure and culture.
Our tours are for those wanting to really explore Australia and its many facets. Whether we are camping by a billabong in Kakadu National Park or sharing a cabin in Tasmania, our travellers want more than just a site seeing tour. They are chasing a hands on experience.
The trips are packed with many highlights and the pace can be fast - although there's always time to chill out, have a cold beer ( or wine! ) and soak up your surroundings.
As always, if in doubt then contact us directly with your concerns.
What type of groups go on these tours?
Onboard our tours there are usually around 5 - 24 people ( depending on the tour and destination ). Lost In Australia's travellers want to explore the country and develop a real sense for the land, nature and its people. We travel in small groups which allows us to get from destination to destination quickly and effortlessly whilst being flexible and free!
Is it ok to travel alone on one of these tours?
We have many travellers jumping onboard our tours by themselves. Those travelling by themselves are very much welcomed and encouraged. During your outback adventure you'll meet new and interesting people and forge relationships that will last a life time.
Those who do travel by themselves will probably be sharing a room with a travelling companion of the same sex, but even if you do get your own room, you won't be charged extra. For camping tours, generally there are enough tents available that you can have your own if you choose to.
For more information please contact us directly.
How many people will be on tour?
Group sizes vary from tour to tour. You can find the size of your group by checking out information at the top right hand corner of the tour page. Group sizes range of 5 - 24 people.
Is there an age limit?
We get a large range of travellers from all over the world and from a very large age range. We get people of all ages joining these trips; generally our travellers vary between 21 - 45 though we also get many happy travellers in their 60s and 70s. Some tours however have a restriction on children under the age of 16 - 18. This will depend on the destination so please email us for more info.
Do I need to be able to swim?
Not really. The centre of Australia is quite dry and there is very few places where we are allowed to swim. However, for tours heading upwards towards Darwin there may be areas for swimming. If you aren't able to swim then you don't need to go into the water. In many cases there may be shallow areas when you can still get wet without having to actually swim. Please contact us for more information.
Cost and Fees
What does "Paid Locally" mean?
Some tours require you to pay national park fees directly, in cash, to the tour guide on the morning of departure. Rest assured this will be subtracted from the tour price when reserving your tour.
Will I need additional money?
Visitors are advised to bring some cash as ATMs and banks can be few and far between depending on where we are during the trip. Its handy to have some extra cash as we do stop by local shops and cafe.
Do I need to tip our guide?
If you had an amazing time on tour and wish to tip the guide, then that is completely up to you. However, tipping is not customary in Australia and is not at all expected.
Are there any hidden fees I need to know about?
Our tour prices are completely transparent. There are no additional fees involved that are not included in the overall tour price shown. If you wish to do optional activities such as helicopter rides or wildlife safaris, then an extra cost may be needed. However, this will always be made clear at the time of your booking.
Whilst on tour
What type of tent will I get?
Tents are generally designed to accommodate a minimum of 2 people. This means there is plenty of room to move about and store your luggage. However, most Uluru tours we try and encourage the use of swags and mattress rather than tents. This is the ideal way to camp in the centre of Australia; Around a campfire, under the stars!
What will the food be like?
Our emphasis is on fresh food wherever possible and our meals are nutritious and varied on these tours. If you are vegetarian or gluten intolerant we can cater for you, but if you have very specific dietary needs you may need to provide your own food, please discuss this at time of booking. For breakfast we supply cereals, fruits, toast, tea and coffee. Lunch is usually a self-serve picnic sandwich and salads; in the evening we have a cooked dinner - This can vary between pastas, bbqs, rices and other hearty food to keep you energized! We always carry water in the vehicle and you will often have the chance to buy your own drinks, ice-creams etc at stops. Please refer to each individual tour/package to establish which meals are included.
Can you cater of special diets?
We can certain cater for most dietary needs. Please advise us at the time of your booking so arrangements can be made. For travellers with more extreme diets we may ask that you bring along additional snacks.
Can I book extra accommodation for the start and end of the tour?
Definitely - We know Australia inside and out and would be happy to give you good recommodations.
What form of vehicle do we use?
For our Uluru Tours we toss between a Troop Carrier 4WD Landcruise and a 4WD Mini bus. This depends on the size of the group and the amount of days we are out in the park. Each tour varies so please refer to your tour info panel on the top right hand side of the page.
Are there days where we travel for a long time?
During the first day we usually do a couple of hours driving to get out of the city and into the country side. However, once in the national parks, trips between attractions usually take between 30minutes to an hour.
For tours heading up to Darwin or down to Adelaide, expect periods where we drive for a few hours at a time. Australia is enormous and the distance between towns and attractions can be quite large. But don't worry, we take plenty of breaks so your able to stretch and move about.
For more accurate information please see tour itineraries.
What will the weather be like?
Between the months of April and August Central Australia is quite cold so be sure to bring warm clothing. Temperatures range from about 20c during the day right down to 2c at night.
Between October and March temperature are warm, so light clothing during the day is ok. However, night times can still be quite cool so its wise to bring light winter clothing for extra warm.
Where do I meet the tour?
Our tour guide picks up from all major hotels and hostels. For pick locations in suburban or rural areas please contact us to arrange a meeting point and time.